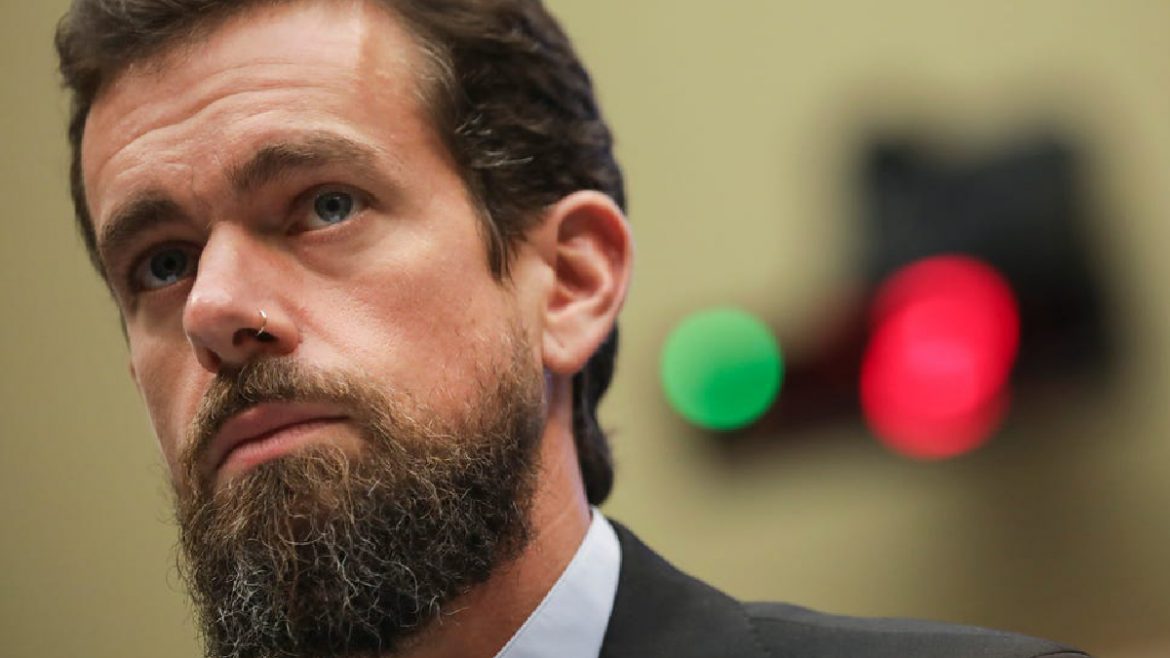 Social media has become a necessary evil in 2019. This decade was all about the age of the internet and everything that moves fast – from social media to electric cars. Facebook and Twitter have been a sensation of the digital age. With over a billion users, the social media platforms require a lot of personal information from users and there have been instances like the Cambridge Analytica scandal have highlighted identity theft and other issues. Such issues are plaguing big corporations and leaders like Jack Dorsey, CEO of Twitter stand in solidarity with the issue. Jack Dorsey has revealed that Twitter is funding a dedicated team to develop a decentralized standard for social media.
Over the past decade, Dorsey has been dealing with challenges that social media networks are dealing with. This initiative by Dorsey is shifting the focus away content hosting and removal to protecting user's data and privacy. Twitter is facing global challenges and struggling to meet global policies for abuse and misleading information. There is a list of scams on the social network and the approach required for resolving this, is a long-term approach. No other industry leader has taken as much as an effort to resolve this challenge. Issues of privacy, freedom, and lack of control at the user's end presented an opportunity for a new form of social network – A network controlled and managed over distributed systems rather than one single entity. This concept has introduced us to decentralized social networks. Dorsey is working towards tackling the privacy problem with this perspective and creating a social network with an open community including companies and organizations, researchers, civil society leaders, among others.
Twitter's team working on the project, is an independent dedicated team of open source architects, engineers, and designers. It may take several years for the team to develop a scalable and usable decentralized standard for social media that tackles the challenge of the present social media networks. Decentralization of a platform avoids a single organization's control on the network. The decentralized web employs technology that eliminates such choke points in the technical infrastructure of the web. This may be the best effort to "re-decentralize" the web and work on social media networks' potential to shake up the dominance of Facebook, Twitter and the likes of it. While it is doubtful that decentralized systems alone will address the threats to free expression, fake news and scams, it is certainly the first step in a range of reforms.
Dorsey has made news before, when he made a direct investment in fledgling cryptocurrency company – CoinList as part of its funding round. The platform is playing an important role in launching new and trustworthy cryptocurrency projects in the industry. Though the idea of a cryptocurrency has floated around before, Dorsey's focus is on promoting Bitcoin. Open internet standards serve everyone better than large corporations.
Dorsey's plans to power a decentralized social media will unravel successfully in the next couple of years. Until then we are looking out for Twitcoin or a cryptocurrency launched by Twitter to curb the menace of centralization on social media networks.
– This article was originally posted at CryptoTraderNews
About CryptoCurrencyWire ("CCW")
CryptoCurrencyWire (CCW) is a financial news and content distribution company that provides (1) access to a network of wire services via NetworkWire to reach all target markets, industries and demographics in the most effective manner possible, (2) article and editorial syndication to 5,000+ news outlets (3), enhanced press release services to ensure maximum impact, (4) social media distribution via the Investor Brand Network (IBN) to nearly 2 million followers, (5) a full array of corporate communications solutions, and (6) a total news coverage solution with CCW Prime. As a multifaceted organization with an extensive team of contributing journalists and writers, CCW is uniquely positioned to best serve private and public companies that desire to reach a wide audience of investors, consumers, journalists and the general public. By cutting through the overload of information in today's market, CCW brings its clients unparalleled visibility, recognition and brand awareness.
To receive instant SMS alerts, text CRYPTO to 77948 (U.S. Mobile Phones Only)
CryptoCurrencyNewsWire is where News, content and information converge via Crypto.
For more information, please visit https://www.CryptoCurrencyWire.com
Please see full terms of use and disclaimers on the CryptoCurrencyWire (CCW) website applicable to all content provided by CCW, wherever published or re-published: http://CCW.fm/Disclaimer
CryptoCurrencyWire (CCW)
New York, New York
www.CryptoCurrencyWire.com
212.994.9818 Office
Editor@CryptoCurrencyWire.com
CryptoCurrencyWire is part of the InvestorBrandNetwork.
This article contains Third-Party Content submitted by third parties, including articles submitted through the CCW Premium Partnership Program. All opinions, statements and representations expressed by such third parties are theirs alone and do not express or represent the views and opinions of CCW or its affiliates and owners. Content created by third parties is the sole responsibility of such third parties, and CCW does not endorse, guarantee or make representations concerning the accuracy and completeness of all third-party content. You acknowledge that by CCW providing you with this internet portal that makes accessible to you the ability to view third-party content through the CCW site, CCW does not undertake any obligation to you as a reader of such content or assume any liability relating to such third-party content. CCW expressly disclaims liability relating to such third-party content. CCW and its members, affiliates, successors, assigns, officers, directors, and partners assume no responsibility or liability that may arise from the third-party content, including, but not limited to, responsibility or liability for claims for defamation, libel, slander, infringement, invasion of privacy and publicity rights, fraud, or misrepresentation, or an private right of action under the federal securities laws of the United States or common law. Notwithstanding the foregoing, CCW reserves the right to remove third-party content at any time in its sole discretion.