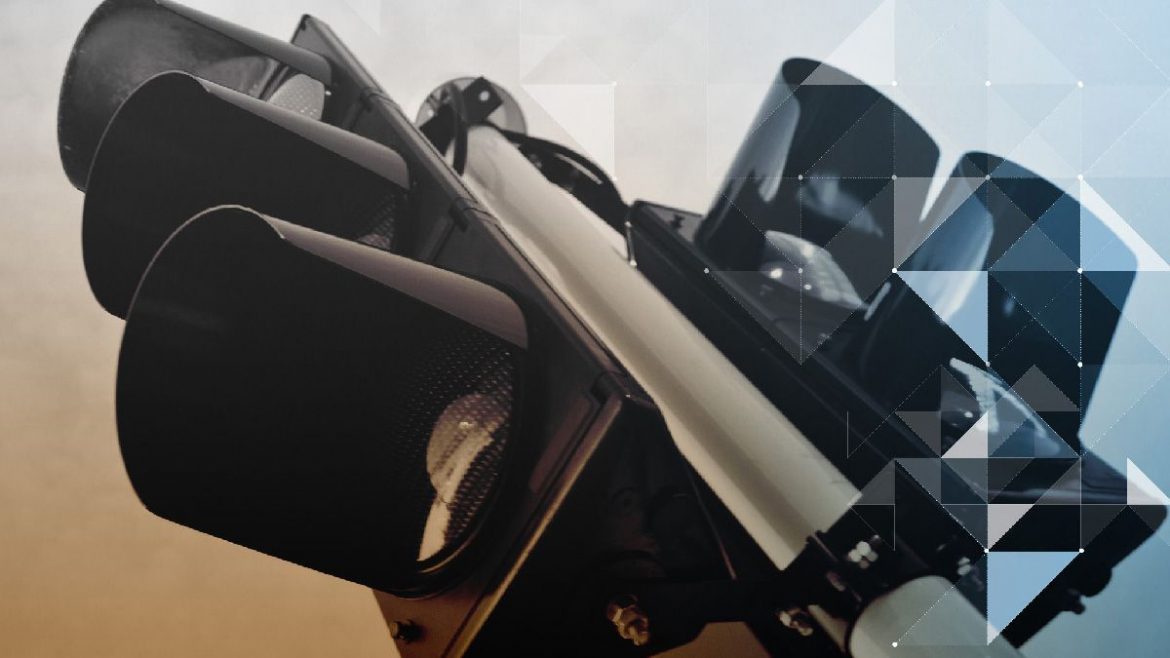 The transpiration and logistics industries are currently looking at new ways to use technology to enhance their day-to-day operations. One way they plan to achieve this is by combining Internet of Things (IoT) devices and blockchain technology as a means to maximize efficiency and productivity. Logistics companies can use blockchain to track inventory as it moves across the country, while blockchain can help municipalities with monitoring and regulating traffic patterns.
Traffic lights and vehicles can be added to the IoT, where they send data to the blockchain network in real-time. This information can be used by municipalities and other government agencies to look at ways to temporarily reduce congestion and reduce the flow of traffic. This is especially helpful when improving emergency response times, as government agencies can view accurate traffic data in real-time and use that information when planning detours or cordoning off roads.
Blockchain can also be used to:
Reduce commute times.
Track the movement of vehicles in parking lots.
Record repair, maintenance, and emissions information.
Pay traffic fines.
What Does This Mean?
Integrating blockchain into transportation will revolutionize the way government agencies and private companies access the travel industry. Because blockchain has a distributed ledger that's updated in real-time, there's less likelihood that companies will make mistakes in their records. This, in turn, helps companies transport goods more efficiently, effectively reducing the cost of shipping.
On the same token, government agencies can access data and implement changes more efficiently with blockchain technology. This, in turn, lowers administration costs and time, ensuring that government initiatives meet their deadlines and stay within budget.
What's more, blockchain and IoT technology can ensure there's less wastage in logistics. This is done by installing hardware that tracks internal temperatures of trucks, regulating climate control when the temperature reaches a dangerous level. Successfully protecting the cargo from spoilage and damage as a result.
When Can We Expect to See Blockchain in the Transportation Industry?
According to Morgan Stanley, it could take $500 billion to equip the transportation industry with blockchain technology—and a significant amount of time.
Still, there are a number of projects currently exploring blockchain technology and how it can be used in transportation. The Blockchain in Transportation Alliance (BiTA) is currently working on a universal blockchain protocol for transportation and logistics companies. The development of this would ensure that private shipping companies and government agencies are all capable of sharing data across a singular platform.
IBM and Maersk have also expressed interest in using blockchain for shipping purposes. They even performed an experiment where they used blockchain and IoT to track a shipment of flowers from Kenya to the Netherlands.
But where does this leave us currently?
Between automated cars and blockchain-driven technology, the future of transportation looks exciting. With that said, it's not likely that these changes will happen all at once.
– This article was originally posted at CryptoTraderNews
About CryptoCurrencyWire ("CCW")
CryptoCurrencyWire (CCW) is a financial news and content distribution company that provides (1) access to a network of wire services via NetworkWire to reach all target markets, industries and demographics in the most effective manner possible, (2) article and editorial syndication to 5,000+ news outlets (3), enhanced press release services to ensure maximum impact, (4) social media distribution via the Investor Brand Network (IBN) to nearly 2 million followers, (5) a full array of corporate communications solutions, and (6) a total news coverage solution with CCW Prime. As a multifaceted organization with an extensive team of contributing journalists and writers, CCW is uniquely positioned to best serve private and public companies that desire to reach a wide audience of investors, consumers, journalists and the general public. By cutting through the overload of information in today's market, CCW brings its clients unparalleled visibility, recognition and brand awareness.
To receive instant SMS alerts, text CRYPTO to 77948
CryptoCurrencyNewsWire is where News, content and information converge via Crypto.
For more information, please visit https://www.CryptoCurrencyWire.com
Please see full terms of use and disclaimers on the CryptoCurrencyWire (CCW) website applicable to all content provided by CCW, wherever published or re-published: http://CCW.fm/Disclaimer
CryptoCurrencyWire (CCW)
New York, New York
www.CryptoCurrencyWire.com
212.994.9818 Office
Editor@CryptoCurrencyWire.com
This article contains Third-Party Content submitted by third parties, including articles submitted through the CCW Premium Partnership Program. All opinions, statements and representations expressed by such third parties are theirs alone and do not express or represent the views and opinions of CCW or its affiliates and owners. Content created by third parties is the sole responsibility of such third parties, and CCW does not endorse, guarantee or make representations concerning the accuracy and completeness of all third-party content. You acknowledge that by CCW providing you with this internet portal that makes accessible to you the ability to view third-party content through the CCW site, CCW does not undertake any obligation to you as a reader of such content or assume any liability relating to such third-party content. CCW expressly disclaims liability relating to such third-party content. CCW and its members, affiliates, successors, assigns, officers, directors, and partners assume no responsibility or liability that may arise from the third-party content, including, but not limited to, responsibility or liability for claims for defamation, libel, slander, infringement, invasion of privacy and publicity rights, fraud, or misrepresentation, or an private right of action under the federal securities laws of the United States or common law. Notwithstanding the foregoing, CCW reserves the right to remove third-party content at any time in its sole discretion.