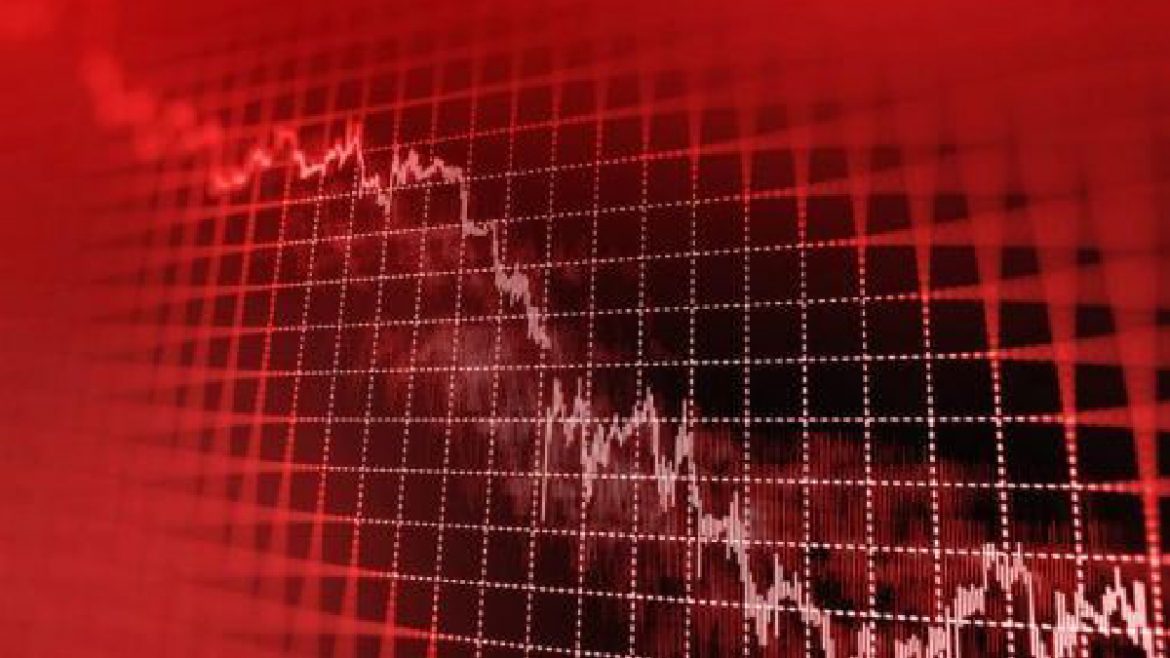 Are altcoins bleeding out and falling to Bitcoin's market dominance in the cryptosphere? Bitcoin's dominance is at 68.3% of the entire crypto market capitalization and altcoins are getting crushed in trades against it. In this month alone, Bitcoin's dominance rate hit 70% for the first time in 26 months and is currently the most prevalent, trading at $10,227.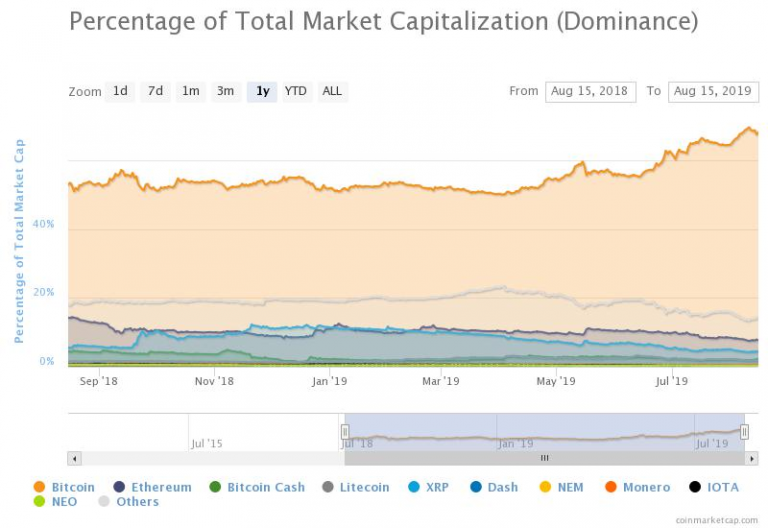 While Bitcoin has continued to gain market share in the past seven days, major altcoins like Ethereum, Ripple, Bitcoin Cash, Litecoin and even Binance coin have lost significant market share. In a nutshell, they're bleeding out. As altcoins struggle against BTC market share, they are also competing with the USD. While most of these coins have struggled through the past year, the last two months have really been tough for them.
Ethereum lost 60% value since the beginning of 2019. It has struggled in the past two months, losing 30% of its market capitalization. The battle ensues between a currency that's banking the unbanked and the rest of the altcoin competition, with no significant use cases. Not surprisingly, altcoins have been unable to stage a comeback and investors confidence has increased only in Bitcoin. These coins are "bottoming" – bleeding out, capitulated, and falling sharply against BTC.
Crypto experts believe that sustained correction in Bitcoin could cause the market to double-bottom. There is another 50% drop before alt season arrives and most altcoins may never reach their all-time high if Bitcoin crosses $20K.
According to crypto experts, Bitcoin is well on its way to capture over 80 percent of the market share, as investors acknowledge the true value behind the pioneer cryptocurrency, unlike many other tokens in the space that lack decentralization and an engaged community.
The market recognition that Bitcoin has been receiving could be a direct result from the ongoing discussion in the U.S. Congress about whether Facebook should or should not develop its own Libra cryptocurrency, which has brought different government officials, such as ranking member of the Financial Services Committee, Patrick McHenry, to concede that the decentralized, permissionless, and trustless nature of Bitcoin makes it an "unstoppable force" that "cannot be killed."
If that hasn't caught your attention, several media outlets such as CNBC have shown their support for Bitcoin as the only truly decentralized cryptocurrency that could survive regulatory forces around the world. This could be one of the reasons why institutional investors are mainly interested in developing Bitcoin-based products like CME Group's Bitcoin futures market, Fidelity's Bitcoin trading desk, and Bakkt's Bitcoin deliverable futures market.
Alt season may be delayed indefinitely as Bitcoin continues correcting upwards and, to many, remains the "gold standard" in cryptocurrency. As for altcoins… There may be more bloodletting as interest and Bitcoin prices start gaining enough momentum for a bullish moon shot.
– This article was originally posted at CryptoTraderNews
About CryptoCurrencyWire ("CCW")
CryptoCurrencyWire (CCW) is a financial news and content distribution company that provides (1) access to a network of wire services via NetworkWire to reach all target markets, industries and demographics in the most effective manner possible, (2) article and editorial syndication to 5,000+ news outlets (3), enhanced press release services to ensure maximum impact, (4) social media distribution via the Investor Brand Network (IBN) to nearly 2 million followers, (5) a full array of corporate communications solutions, and (6) a total news coverage solution with CCW Prime. As a multifaceted organization with an extensive team of contributing journalists and writers, CCW is uniquely positioned to best serve private and public companies that desire to reach a wide audience of investors, consumers, journalists and the general public. By cutting through the overload of information in today's market, CCW brings its clients unparalleled visibility, recognition and brand awareness.
To receive instant SMS alerts, text CRYPTO to 77948 (U.S. Mobile Phones Only)
CryptoCurrencyNewsWire is where News, content and information converge via Crypto.
For more information, please visit https://www.CryptoCurrencyWire.com
Please see full terms of use and disclaimers on the CryptoCurrencyWire (CCW) website applicable to all content provided by CCW, wherever published or re-published: http://CCW.fm/Disclaimer
CryptoCurrencyWire (CCW)
New York, New York
www.CryptoCurrencyWire.com
212.994.9818 Office
Editor@CryptoCurrencyWire.com
This article contains Third-Party Content submitted by third parties, including articles submitted through the CCW Premium Partnership Program. All opinions, statements and representations expressed by such third parties are theirs alone and do not express or represent the views and opinions of CCW or its affiliates and owners. Content created by third parties is the sole responsibility of such third parties, and CCW does not endorse, guarantee or make representations concerning the accuracy and completeness of all third-party content. You acknowledge that by CCW providing you with this internet portal that makes accessible to you the ability to view third-party content through the CCW site, CCW does not undertake any obligation to you as a reader of such content or assume any liability relating to such third-party content. CCW expressly disclaims liability relating to such third-party content. CCW and its members, affiliates, successors, assigns, officers, directors, and partners assume no responsibility or liability that may arise from the third-party content, including, but not limited to, responsibility or liability for claims for defamation, libel, slander, infringement, invasion of privacy and publicity rights, fraud, or misrepresentation, or an private right of action under the federal securities laws of the United States or common law. Notwithstanding the foregoing, CCW reserves the right to remove third-party content at any time in its sole discretion.