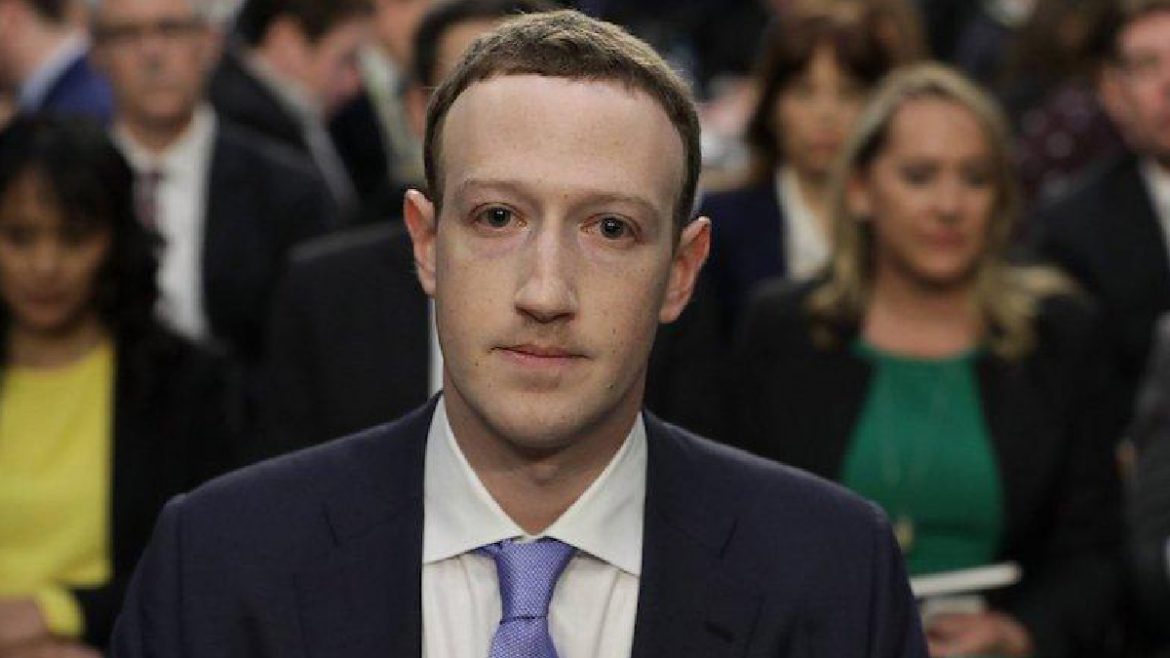 Facebook CEO Mark Zuckerberg met the Congress with the goal of convincing them that the company's campaign into the cryptocurrency sphere is a good idea, but he was vehemently met with Facebook's past failures and the Cambridge Analytica Scandal. Facebook has to regain trust before moving forward with the Libra project. Chairwoman Maxine Waters laid out her grievances with Facebook and expressed skepticism over the social media giant's crypto project. Waters suggested that Facebook's recent decision not to fact-check political ads has failed an issue of national importance. According to the debate in Congress, Facebook's Calibra association based in Switzerland and its cryptocurrency, Libra, could shake the international economy.
As Chairwoman Waters outlined all the challenges Facebook was facing, she made it clear that Congress has serious concerns about plans to establish a global digital currency that would naturally challenge the USD. While Zuckerberg should have anticipated this beforehand, he believes that Libra must be built to fulfill the purpose of banking the unbanked and building a more inclusive global economy.
In her line of questioning, Rep. Nydia Velázquez directly asked Zuckerberg why he and Facebook should be trusted after years of privacy scandals related to data breaches and the Cambridge Analytica affair, but the pounding on Zuck didn't stop there. Elsewhere in the hearing, Rep. Joyce Beatty called out Zuckerberg over his lack of knowledge of diversity and housing advertisement issues at the company. Beatty quizzed Zuckerberg over reports that the committee had sent him, and concluded that he had not read them at all.
Facebook's credibility was questioned several times in the hearing and most of Zuckerberg's answers were that he doesn't know the answers from the top of his head. This raised further concerns on his general awareness on Facebook's response to issues of national importance. Further in the hearing the scope of the discussion was widened to accommodate the entire tech industry and not just Facebook. The possibility of moving forward without regulatory approval was discussed and Facebook confirmed that they would leave the Libra association without the approval. Even this statement came under fire as Zuckerberg failed to provide a full list of regulators that Libra seeks approval from, to ensure that no one is left out.
Presidential candidate Elizabeth Warren had suggested that Facebook should be broken up entirely after repeated violations of privacy and user trust. This statement was backed by Rep. Jesús García. All Congress members continued to criticize Facebook and their opinion made it clear that Facebook and big tech are under more scrutiny than ever before in Congress. The tech and social media industry is being seen as a growing threat that needs to be contained. There are several parallel antitrust investigations open into Facebook, including privacy and data-breach scandals. Nearly every state attorney general in the country is working in tandem to investigate the company for anti-competitive behavior.
While there isn't much that the Congress can do to stop Facebook from pushing its cryptocurrency plans forward, Zuckerberg did mention that he would hesitate to move forward with the Libra project without regulatory approval, which could open the door for stablecoins in development from countries like China, Venezuela and Iran, which could actually circumvent tariffs put in place and destabilize global economies. Could that signal the death of the Libra project? Our Crypto Trader News Roundtable discussed exactly that.
– This article was originally posted at CryptoTraderNews
About CryptoCurrencyWire ("CCW")
CryptoCurrencyWire (CCW) is a financial news and content distribution company that provides (1) access to a network of wire services via NetworkWire to reach all target markets, industries and demographics in the most effective manner possible, (2) article and editorial syndication to 5,000+ news outlets (3), enhanced press release services to ensure maximum impact, (4) social media distribution via the Investor Brand Network (IBN) to nearly 2 million followers, (5) a full array of corporate communications solutions, and (6) a total news coverage solution with CCW Prime. As a multifaceted organization with an extensive team of contributing journalists and writers, CCW is uniquely positioned to best serve private and public companies that desire to reach a wide audience of investors, consumers, journalists and the general public. By cutting through the overload of information in today's market, CCW brings its clients unparalleled visibility, recognition and brand awareness.
To receive instant SMS alerts, text CRYPTO to 77948 (U.S. Mobile Phones Only)
CryptoCurrencyNewsWire is where News, content and information converge via Crypto.
For more information, please visit https://www.CryptoCurrencyWire.com
Please see full terms of use and disclaimers on the CryptoCurrencyWire (CCW) website applicable to all content provided by CCW, wherever published or re-published: http://CCW.fm/Disclaimer
CryptoCurrencyWire (CCW)
New York, New York
www.CryptoCurrencyWire.com
212.994.9818 Office
Editor@CryptoCurrencyWire.com
This article contains Third-Party Content submitted by third parties, including articles submitted through the CCW Premium Partnership Program. All opinions, statements and representations expressed by such third parties are theirs alone and do not express or represent the views and opinions of CCW or its affiliates and owners. Content created by third parties is the sole responsibility of such third parties, and CCW does not endorse, guarantee or make representations concerning the accuracy and completeness of all third-party content. You acknowledge that by CCW providing you with this internet portal that makes accessible to you the ability to view third-party content through the CCW site, CCW does not undertake any obligation to you as a reader of such content or assume any liability relating to such third-party content. CCW expressly disclaims liability relating to such third-party content. CCW and its members, affiliates, successors, assigns, officers, directors, and partners assume no responsibility or liability that may arise from the third-party content, including, but not limited to, responsibility or liability for claims for defamation, libel, slander, infringement, invasion of privacy and publicity rights, fraud, or misrepresentation, or an private right of action under the federal securities laws of the United States or common law. Notwithstanding the foregoing, CCW reserves the right to remove third-party content at any time in its sole discretion.