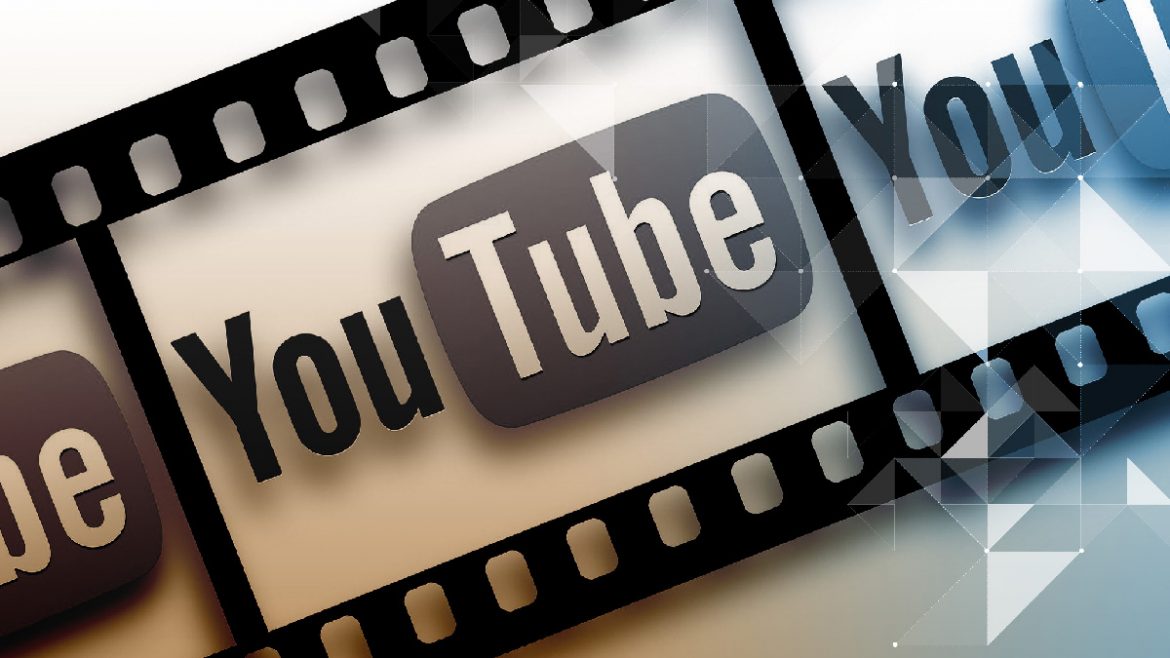 Everyone's got a voice. Some people happen to have a larger platform and audience than others. If you are interested in the world of crypto, blockchain, and technology, you might follow the people on this list of YouTube Crypto Influencers. They are listed in no particular order.
Andreas M. Antonopoulos
His name is a mouthful but Andreas Antonopoulos is a long time YouTuber who some might consider the grand-daddy of blockchain evangelism. He's authored the book Mastering Bitcoin, a developer's guide to bitcoin, and presents top-notch news about blockchain technology and Bitcoin through his social media channels. He is a world-renowned project and bitcoin advisor, and community leader. He freely interacts with his YouTube subscribers and is very active on his other social media channels. His knowledge and influence is why he's at the top of our list. Check out his YouTube channel and Twitter account.
Tone Vays
Tone Vays is known around finance and crypto circles because of his expertise in economic trends, trade and risk analysis, and his work to help promote ways to economic freedom. He is also a community thought leader and podcast host. In the blockchain community, Tone's opinion is highly regarded and he reaches millions of blockchain and finance enthusiasts globally across his active social media network. You can find him on YouTube and Twitter.
Ian Balina
Ian is a cryptocurrency evangelist, adviser and investor. A former IBM analytics evangelist, he has been featured in numerous magazines such as The Street, The Wall Street Channel, Huffington Post, Entrepreneur Magazine, Forbes, and INC. He is well regarded for his analytics work, entrepreneurship, and crypto investment advice, and he's got a great personality. Watch him stream on YouTube or follow him on Twitter @DiaryofaMadeMan
Crypto Bobby
Rob, also known as Crypto Bobby, is an active YouTube evangelist who doesn't claim to be a crypto expert but he shares his personal crypto journey in a very down to earth manner. He gives an honest assessment of virtual currency and his videos usually feature valuable nuggets and insights on trending crypto news. Visit his YouTube channel.
Ivan on Tech
Ivan is a software engineer, educator, analyst and an international speaker on the blockchain and the cryptocurrency revolution. Highly regarded in the blockchain industry, he has launched the largest Blockchain Academy to date. He is popular for his candid opinions during blockchain events. He's surpassed the 200K subscribers milestone for his YouTube channel. Are you one of them?
Dr. Julian Hosp
Dr. Julian is an Austrian born top blockchain influencer. He has co-founded TenX's personal YouTube channel and presents blockchain content in various languages though, you might want to hone up on some German. Regardless of language, he takes excerpts from long speeches and makes them easily understood in more consumable bits. You can find him on his YouTube channel where he has approximately 84K subscribers.
Louis Thomas
Louis Thomas discusses current events around blockchain and crypto market trends. He is also a socio-political commentator and his YouTube videos stay around virtual currency news and his personal experience as a cryptocurrency investor. Ranked as one of the top blockchain influencers on YouTube, his videos usually lure millions of views thanks to his insight. Check out his YouTube channel.
Chris Dunn
Chris is a long-time YouTuber who presents educational videos about crypto investment. His videos are meant to help investors understand the current economic atmosphere before they can invest. His wealth creation videos have led him to have a huge community of subscribers; over 207K in fact! Additionally, he's developed the Skill Incubator, a company that teaches valuable skills to help people thrive in today's economy. Chris is among the top blockchain influencers on YouTube. You can subscribe to his YouTube channel here.
Ameer Rosic
Ameer is a blockchain evangelist, entrepreneur, investor and marketing expert. He is also a renowned blockchain speaker who has presented talks on blockchain in different universities. In addition to that, Ameer is a top YouTube influencer and blockchain blogger. He speaks plainly and drops an occasional F-bomb. Curious? Visit him on his YT channel.
Doug Polk
Known for cryptocurrency news and entertainment, Doug covers the latest events in Bitcoin, Ethereum, Ripple, and various other projects in the crypto space. The founder of CoinCentral and UpswingPoker, he does not claim to be a financial advisor but he doesn't mind sharing his opinion on the crypto landscape. He's more active on Twitter, but his YouTube content is worth a visit.
Jsnip4
One of the fun things about Jsnip4 is that he lays it on the line and doesn't really hold back his opinions on happenings in the world, politics and crypto. We can't help but love the irony that he superimposes his "talking head" on the Realist News background. He loves responding to comments with a not-so-subtle hint of sarcasm. Check him out on YouTube.
Patrick Wieland
A self-proclaimed Momentum DayTrader, Patrick Wieland shares his journey with a growing audience of people who want to be part of the crypto movement. While he doesn't provide investment advice, he shares his views and predictions, his stock picks, and tries to inform his audience in this entertainment forum. Visit Patrick Wieland on YouTube and see what he has to say.
Crypto Casey
My goodness, is this a unicorn in the midst of men? Crypto Casey is one of the few ladies in the cryptosphere with a growing YouTube subscriber list. She shares informational and how-to videos about cryptocurrency, blockchain, and tangle technology to break down complex concepts into consumable pieces. If you've got questions around Bitcoin, Ethereum, or Blockchain, she will gladly get you some answers. Visit and subscribe to her YouTube channel and follow her on Twitter @crypto_casey
Vincent Briatore Crypto
Vincent Briatore calls himself the Ethereum Evangelist. A fintech entrepreneur, developer, programmer, and digital asset analyst, he has made millions from investing and trading cryptocurrencies. He likes to share his crypto predictions but his latest trend is Binance. Check out Vincent Briatore Crypto on YouTube or visit him on Twitter.
Technical Analysis is BS, Pump & Dumps, and Trading Bots
David Hay
David Hay is known for his unique and entertaining approach. He specializes in exploring emerging crypto and explores how they work. Hay also presents news about different blockchains and offers valuable investment advice. With over 119K subscribers, you can find his videos on YouTube.
– This article was originally posted at CryptoTraderNews
About CryptoCurrencyWire ("CCW")
CryptoCurrencyWire (CCW) is a financial news and content distribution company that provides (1) access to a network of wire services via NetworkWire to reach all target markets, industries and demographics in the most effective manner possible, (2) article and editorial syndication to 5,000+ news outlets (3), enhanced press release services to ensure maximum impact, (4) social media distribution via the Investor Brand Network (IBN) to nearly 2 million followers, (5) a full array of corporate communications solutions, and (6) a total news coverage solution with CCW Prime. As a multifaceted organization with an extensive team of contributing journalists and writers, CCW is uniquely positioned to best serve private and public companies that desire to reach a wide audience of investors, consumers, journalists and the general public. By cutting through the overload of information in today's market, CCW brings its clients unparalleled visibility, recognition and brand awareness.
To receive instant SMS alerts, text CRYPTO to 77948 (U.S. Mobile Phones Only)
CryptoCurrencyNewsWire is where News, content and information converge via Crypto.
For more information, please visit https://www.CryptoCurrencyWire.com
Please see full terms of use and disclaimers on the CryptoCurrencyWire (CCW) website applicable to all content provided by CCW, wherever published or re-published: http://CCW.fm/Disclaimer
CryptoCurrencyWire (CCW)
New York, New York
www.CryptoCurrencyWire.com
212.994.9818 Office
Editor@CryptoCurrencyWire.com
This article contains Third-Party Content submitted by third parties, including articles submitted through the CCW Premium Partnership Program. All opinions, statements and representations expressed by such third parties are theirs alone and do not express or represent the views and opinions of CCW or its affiliates and owners. Content created by third parties is the sole responsibility of such third parties, and CCW does not endorse, guarantee or make representations concerning the accuracy and completeness of all third-party content. You acknowledge that by CCW providing you with this internet portal that makes accessible to you the ability to view third-party content through the CCW site, CCW does not undertake any obligation to you as a reader of such content or assume any liability relating to such third-party content. CCW expressly disclaims liability relating to such third-party content. CCW and its members, affiliates, successors, assigns, officers, directors, and partners assume no responsibility or liability that may arise from the third-party content, including, but not limited to, responsibility or liability for claims for defamation, libel, slander, infringement, invasion of privacy and publicity rights, fraud, or misrepresentation, or an private right of action under the federal securities laws of the United States or common law. Notwithstanding the foregoing, CCW reserves the right to remove third-party content at any time in its sole discretion.