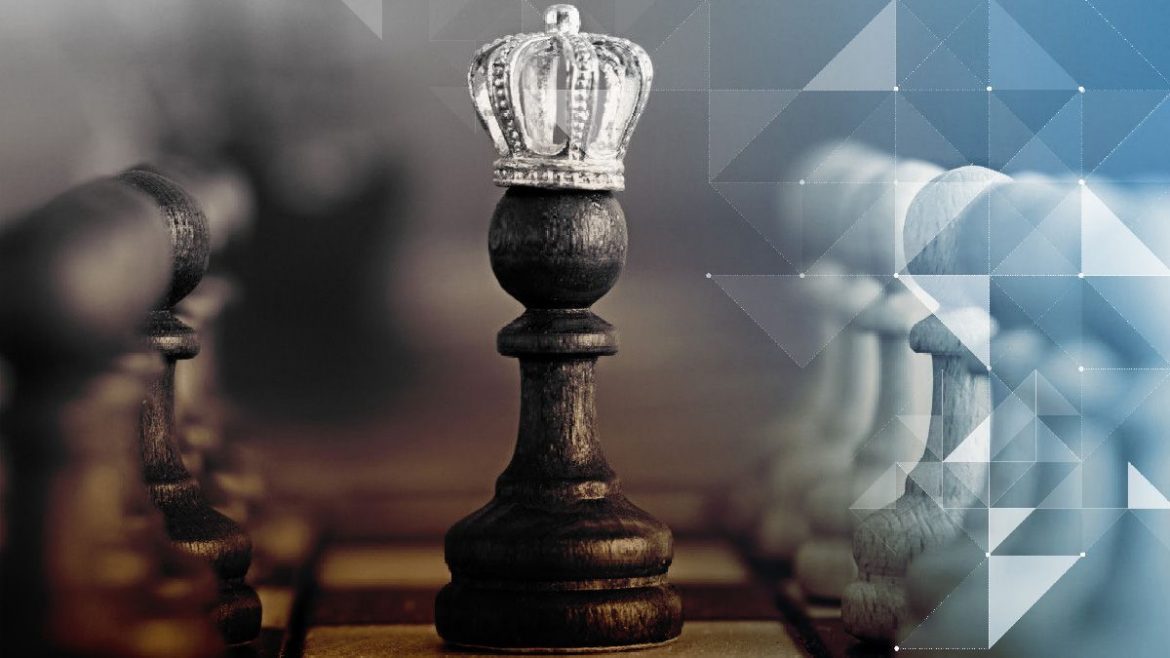 Game of Thrones warned us for years that winter was on the way and while it did finally arrive for the top-rated show, it was far more lackluster than anticipated and arguably less damaging than the crypto winter we just traipsed our way through.
Now that we're in a bull market and seeing Bitcoin and Ether regaining lost ground, is it possible that the second place crypto could eventually overtake the reigning leader?
While it may seem farfetched at this point, especially with Bitcoin approaching $9k and ETH sitting just shy of $300, there are some key points that could mean big changes in the future.
1. Faster Than a Speeding… Snail?
First and foremost, when it comes to average transaction speed, ETH has Bitcoin beat hand's down. You could watch almost an entire movie, admittedly not one from Marvel, in the 70 plus minutes a Bitcoin transaction can take, but you couldn't even take a decent shower before your ETH settlement goes through.
Additionally, on average Bitcoin creates a new block every 10 minutes while Ethereum takes about 15 seconds for a block to mine.
When it comes to crypto being adopted by more mainstream consumers, speed is going to be of the essence.
2. The Price is Right
Short and sweet, ETH is by far a more economical choice as far as transaction fees. As of this writing, Bitcoin transactions will run you around 2.345 while Ethereum is a mere 0.104.
3. Versatility
Broken down to "brass taxes," Bitcoin was created as an alternative to traditional fiat currency and therefore is forever limited to being a medium for storing and transferring money. Ethereum on the other hand, was developed as a platform for facilitating peer-to-peer contracts and applications via its own cryptocurrency. While ETH and Bitcoin are both digital currencies, Ether's primary purpose is not to establish itself as a payment alternative as Bitcoin is, but to facilitate and monetize Ethereum in order to enable developers to design, build, and run distributed applications (ĐApps).
Even more impressive, one of the more significant tokens today comes from Ethereum and is known as ERC-20. ERC-20 defines a common list of rules that all Ethereum tokens must adhere to and as such, it empowers developers to accurately predict the functionality of new tokens within the Ethereum system as a whole.
For token implementation, ERC-20 has taken over as the technical standard for all smart contracts on the Ethereum blockchain and as of mid-April, there were more than 180,000 ERC-20 compatible tokens on the Ethereum main network.
4. No Limits
Bitcoin has a set supply of 21 million Bitcoins, of which 17 million has already been mined, which of course means that BTC is inherently limited by its very own nature. However, Ethereum has an unlimited supply and in order to keep inflation from ruining its value, new coin creation is tightly controlled.
5. Better Mining Decentralization
Lastly, Bitcoin's hashing algorithm, SHA-256, can only be efficiently performed with special hardware, known as Application-Specific Integrated Circuit (ASICs). Ethereum uses a hashing algorithm known as Ethash and is memory intensive, making it much more difficult to build an economical special-purpose chip for and giving ETH a clear advantage on mining decentralization.
The pending hard fork from Ethereum will likely have an impact on ETH's price point, but it's anybody's guess on which way it'll go. After it's all said and done, it'll be awhile before ETH even approaches a possible takeover position, but these 5 points covered today show that if anyone has the power to overthrow the champion, Ethereum is the one and only.
– This article was originally posted at CryptoTraderNews
About CryptoCurrencyWire ("CCW")
CryptoCurrencyWire (CCW) is a financial news and content distribution company that provides (1) access to a network of wire services via NetworkWire to reach all target markets, industries and demographics in the most effective manner possible, (2) article and editorial syndication to 5,000+ news outlets (3), enhanced press release services to ensure maximum impact, (4) social media distribution via the Investor Brand Network (IBN) to nearly 2 million followers, (5) a full array of corporate communications solutions, and (6) a total news coverage solution with CCW Prime. As a multifaceted organization with an extensive team of contributing journalists and writers, CCW is uniquely positioned to best serve private and public companies that desire to reach a wide audience of investors, consumers, journalists and the general public. By cutting through the overload of information in today's market, CCW brings its clients unparalleled visibility, recognition and brand awareness.
To receive instant SMS alerts, text CRYPTO to 77948 (U.S. Mobile Phones Only)
CryptoCurrencyNewsWire is where News, content and information converge via Crypto.
For more information, please visit https://www.CryptoCurrencyWire.com
Please see full terms of use and disclaimers on the CryptoCurrencyWire (CCW) website applicable to all content provided by CCW, wherever published or re-published: http://CCW.fm/Disclaimer
CryptoCurrencyWire (CCW)
New York, New York
www.CryptoCurrencyWire.com
212.994.9818 Office
Editor@CryptoCurrencyWire.com
This article contains Third-Party Content submitted by third parties, including articles submitted through the CCW Premium Partnership Program. All opinions, statements and representations expressed by such third parties are theirs alone and do not express or represent the views and opinions of CCW or its affiliates and owners. Content created by third parties is the sole responsibility of such third parties, and CCW does not endorse, guarantee or make representations concerning the accuracy and completeness of all third-party content. You acknowledge that by CCW providing you with this internet portal that makes accessible to you the ability to view third-party content through the CCW site, CCW does not undertake any obligation to you as a reader of such content or assume any liability relating to such third-party content. CCW expressly disclaims liability relating to such third-party content. CCW and its members, affiliates, successors, assigns, officers, directors, and partners assume no responsibility or liability that may arise from the third-party content, including, but not limited to, responsibility or liability for claims for defamation, libel, slander, infringement, invasion of privacy and publicity rights, fraud, or misrepresentation, or an private right of action under the federal securities laws of the United States or common law. Notwithstanding the foregoing, CCW reserves the right to remove third-party content at any time in its sole discretion.