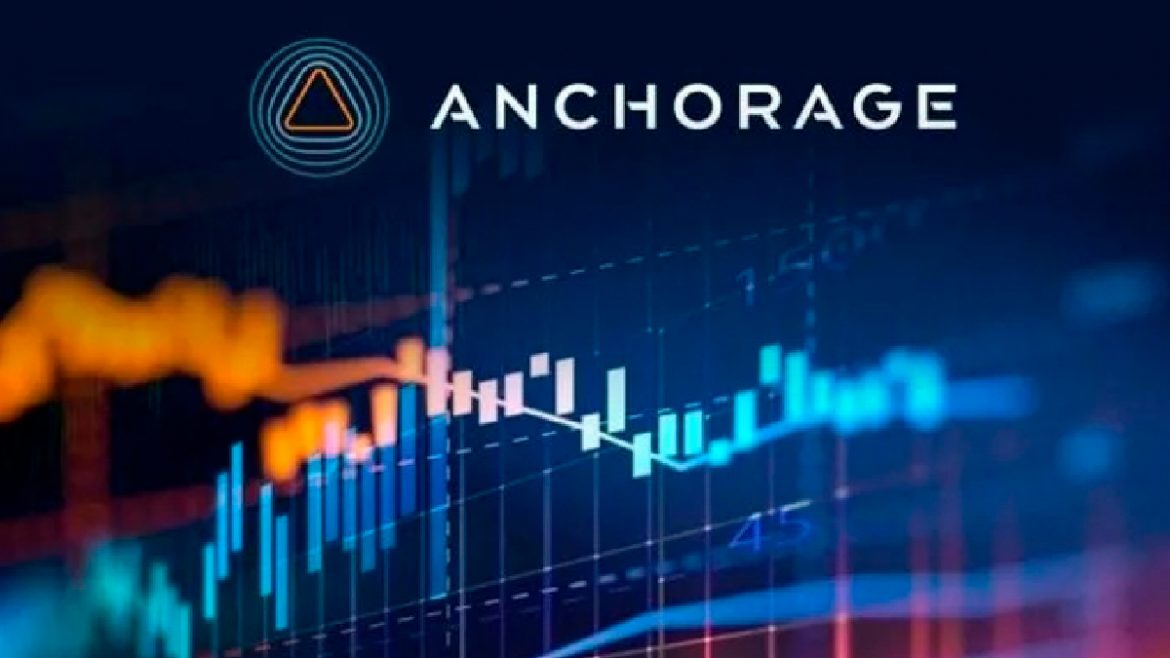 No, we're not talking about Alaska. Anchorage is a San-Francisco based firm providing its institutional custody services since 2017. Anchorage's rivals are BitGo, Fidelity and Bakkt, to give you a clue what they do. They specialize in allowing investors to safely hold and use digital assets. The firm is also a founding member of the Libra Association, an independent not-for-profit group responsible for the operation and governance of the Libra network.
The firm joined the Blockchain Association and Crypto Rating Council that consists of the leading crypto businesses committed to practical compliance with the U.S. securities laws. Back in mid 2019, they announced support for multiple currencies like XLM, XTZ. Anchorage has been providing integrated custody and institutional brokerage through its agency-only OTC desk.
Recently, there has been an exciting update. Anchorage is launching crypto brokerage service Anchorage Trading that offers numerous features to its clients. The company recently made an acquisition and purchased Merkle Data, a provider of risk management and analytics software.
Anchorage has planned this expansion since mid 2019 and this is improving its existing suite of services.
Crypto brokerage services are now extending from a basic necessity for traders to security. The firm has introduced a brokerage integrated with custody. Now institutional investors can directly use Anchorage to purchase assets and sell them, without the need of dealing with multiple venues or moving assets between different third party addresses. This eliminates the need for an escrow and reduces the cost of the transaction as well.
Anchorage's clients used to traditionally go through the process of buying assets, depositing them in custody, taking them out first to sell. Now Anchorage can take care of this in a single click. Anchorage is also providing support and access to broad liquidity from a single account.
Institutional investors are deriving value from Anchorage and now it's getting easy to trade with the single click facility. This is a unique offering from Anchorage. Trading directly from custody has been a critical need and Anchorage has offered it.
There is enough safety and trust between the firms availing its services. Despite the fact that trading is not Anchorage's primary business, it now has the advantage to offer the same to clients. Merkle Data's purpose is also similar to Anchorage, working towards a safer and more accessible economy, strengthened by institutional investment. Anchorage is busy building more solutions for institutional investors.
– This article was originally posted at CryptoTraderNews
About CryptoCurrencyWire ("CCW")
CryptoCurrencyWire (CCW) is a financial news and content distribution company that provides (1) access to a network of wire services via NetworkWire to reach all target markets, industries and demographics in the most effective manner possible, (2) article and editorial syndication to 5,000+ news outlets (3), enhanced press release services to ensure maximum impact, (4) social media distribution via the Investor Brand Network (IBN) to nearly 2 million followers, (5) a full array of corporate communications solutions, and (6) a total news coverage solution with CCW Prime. As a multifaceted organization with an extensive team of contributing journalists and writers, CCW is uniquely positioned to best serve private and public companies that desire to reach a wide audience of investors, consumers, journalists and the general public. By cutting through the overload of information in today's market, CCW brings its clients unparalleled visibility, recognition and brand awareness.
To receive instant SMS alerts, text CRYPTO to 77948 (U.S. Mobile Phones Only)
CryptoCurrencyNewsWire is where News, content and information converge via Crypto.
For more information, please visit https://www.CryptoCurrencyWire.com
Please see full terms of use and disclaimers on the CryptoCurrencyWire (CCW) website applicable to all content provided by CCW, wherever published or re-published: http://CCW.fm/Disclaimer
CryptoCurrencyWire (CCW)
New York, New York
www.CryptoCurrencyWire.com
212.994.9818 Office
Editor@CryptoCurrencyWire.com
CryptoCurrencyWire is part of the InvestorBrandNetwork.
This article contains Third-Party Content submitted by third parties, including articles submitted through the CCW Premium Partnership Program. All opinions, statements and representations expressed by such third parties are theirs alone and do not express or represent the views and opinions of CCW or its affiliates and owners. Content created by third parties is the sole responsibility of such third parties, and CCW does not endorse, guarantee or make representations concerning the accuracy and completeness of all third-party content. You acknowledge that by CCW providing you with this internet portal that makes accessible to you the ability to view third-party content through the CCW site, CCW does not undertake any obligation to you as a reader of such content or assume any liability relating to such third-party content. CCW expressly disclaims liability relating to such third-party content. CCW and its members, affiliates, successors, assigns, officers, directors, and partners assume no responsibility or liability that may arise from the third-party content, including, but not limited to, responsibility or liability for claims for defamation, libel, slander, infringement, invasion of privacy and publicity rights, fraud, or misrepresentation, or an private right of action under the federal securities laws of the United States or common law. Notwithstanding the foregoing, CCW reserves the right to remove third-party content at any time in its sole discretion.