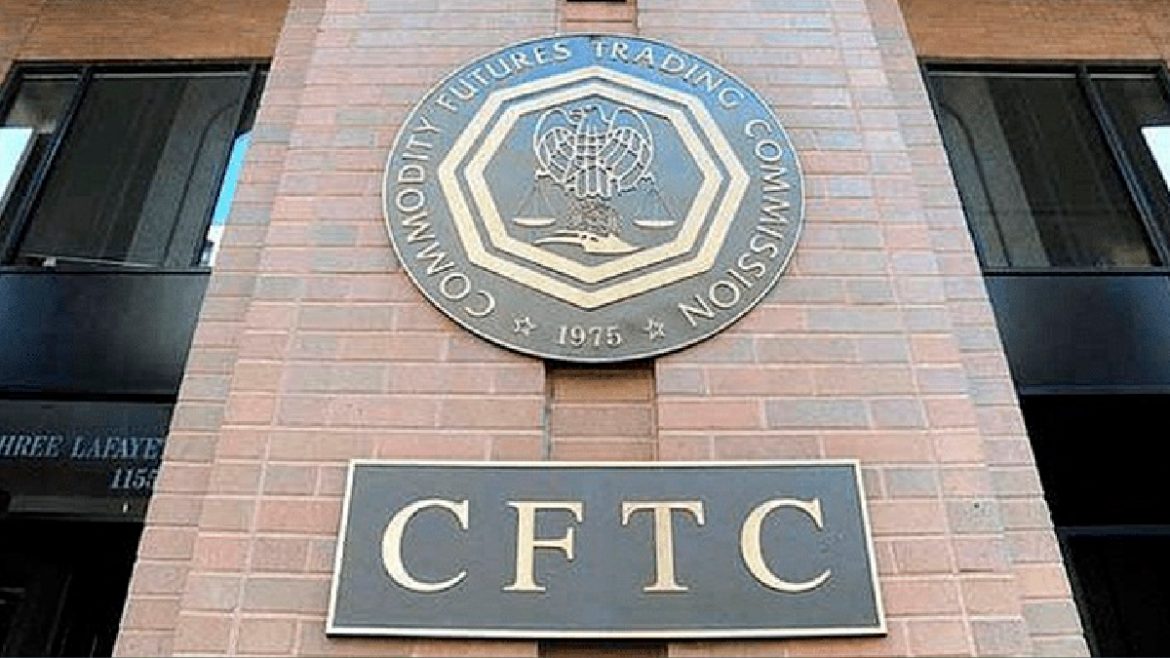 A former U.S. regulator, known as "Crypto Dad" recently announced the formation of a non-profit think tank, "the digital dollar". This will back the adoption of the centrally issued digital currency by the U.S. authorities. If you're wondering how a U.S. regulator came to be "Crypto Dad", keep reading.
J. Christopher ("Chris") Giancarlo retired from his post as the Chair of the Commodity Futures Trading Commission (CFTC) in 2019 and formed the Digital Dollar Foundation. Crypto Dad's partners were investor Charles Giancarlo and Daniel Gorfine, former Director of LabCFTC and Chief Innovation Officer of the U.S. Commodity Futures Trading Commission. They have initially raised their voice on the need for a digital currency backed by the dollar and they have written a piece on it in the Wall Street Journal in October 2019.
The partners and Crypto Dad have highlighted the fact that countries across the world as well as social media platforms are making strides in cryptocurrency and blockchain technology. This may be the reason why the U.S. is losing innovation to other countries that have regulated cryptocurrency and are regulating taxes and transactions in cryptocurrencies.
The United States has finally made it clear that there are endeavors to launch digital money, even if its only for the fear of being left behind. The U.S.-China trade war and the U.S.-Iran conflict have, in some opinions, rendered the nation weak, creating a geo-political crises that caused Bitcoin and other cryptocurrencies to soar in value.
Now is the best time to beat the competitors like China's digital RMB and France's digital currency or even Russia's centralized digital currency. These initiatives may help improve the position of the former superpower and make way for the US to strengthen the dollar. The impact of the dollar losing its stronghold is felt by other fiat currencies like the Euro and INR as well.
This may even impact the country's position on the international stage and the prosperity that it has enjoyed over the last century. The stablecoin market's main driver of mainstream interest over 2020 is likely to be from CBDC efforts from the likes of China, and now U.S. institutions.
Christopher Giancarlo is popular in the crypto asset industry for his optimism on the potential of the technology whilst he was at the CFTC. U.S. CBDC efforts are more a reaction to the efforts coming from China.
The launch of Crypto Dad's foundation is perhaps a sign that any viable CBDC project from the United States and the Federal Reserve is unlikely to happen soon. However, a digital dollar is sure to help future-proof the greenback and allow individuals and global enterprises to make payments in dollars irrespective of space and time.
Crypto Dad's think tank could be the harbinger of new hope to the cryptocurrency scene in the United States, to which I say, it's about time.
– This article was originally posted at CryptoTraderNews
About CryptoCurrencyWire ("CCW")
CryptoCurrencyWire (CCW) is a financial news and content distribution company that provides (1) access to a network of wire services via NetworkWire to reach all target markets, industries and demographics in the most effective manner possible, (2) article and editorial syndication to 5,000+ news outlets (3), enhanced press release services to ensure maximum impact, (4) social media distribution via the Investor Brand Network (IBN) to nearly 2 million followers, (5) a full array of corporate communications solutions, and (6) a total news coverage solution with CCW Prime. As a multifaceted organization with an extensive team of contributing journalists and writers, CCW is uniquely positioned to best serve private and public companies that desire to reach a wide audience of investors, consumers, journalists and the general public. By cutting through the overload of information in today's market, CCW brings its clients unparalleled visibility, recognition and brand awareness.
To receive instant SMS alerts, text CRYPTO to 77948 (U.S. Mobile Phones Only)
CryptoCurrencyNewsWire is where News, content and information converge via Crypto.
For more information, please visit https://www.CryptoCurrencyWire.com
Please see full terms of use and disclaimers on the CryptoCurrencyWire (CCW) website applicable to all content provided by CCW, wherever published or re-published: http://CCW.fm/Disclaimer
CryptoCurrencyWire (CCW)
New York, New York
www.CryptoCurrencyWire.com
212.994.9818 Office
Editor@CryptoCurrencyWire.com
CryptoCurrencyWire is part of the InvestorBrandNetwork.
This article contains Third-Party Content submitted by third parties, including articles submitted through the CCW Premium Partnership Program. All opinions, statements and representations expressed by such third parties are theirs alone and do not express or represent the views and opinions of CCW or its affiliates and owners. Content created by third parties is the sole responsibility of such third parties, and CCW does not endorse, guarantee or make representations concerning the accuracy and completeness of all third-party content. You acknowledge that by CCW providing you with this internet portal that makes accessible to you the ability to view third-party content through the CCW site, CCW does not undertake any obligation to you as a reader of such content or assume any liability relating to such third-party content. CCW expressly disclaims liability relating to such third-party content. CCW and its members, affiliates, successors, assigns, officers, directors, and partners assume no responsibility or liability that may arise from the third-party content, including, but not limited to, responsibility or liability for claims for defamation, libel, slander, infringement, invasion of privacy and publicity rights, fraud, or misrepresentation, or an private right of action under the federal securities laws of the United States or common law. Notwithstanding the foregoing, CCW reserves the right to remove third-party content at any time in its sole discretion.