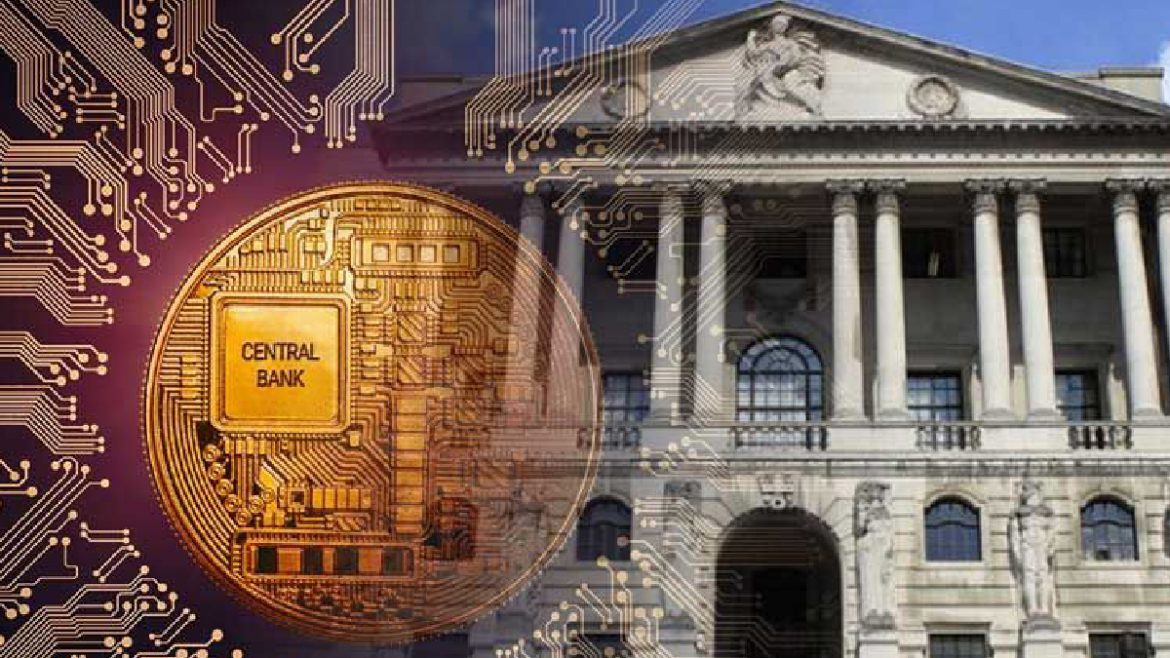 Here's a question for you. Do central banks really need digital currency in the form of stablecoin, cryptocurrency or digital assets? Amidst rising tension from the U.S.-China trade war, Beijing started working on its centralized digital currency – Digital RMB. French Prime Minister La Maire suggested that the European Union should also launch its own digital currency and while the debate on centralized digital currencies continues, allowing them to do so could have a profound impact on a nation's economic and financial landscape may not be the best choice. Are they motivated by the technology or riding a trending wave?
Several proposals for centralized currencies are in progress, however they share one basic feature : Electronic deposits issued by central banks. These deposits would be available to eligible citizens or businesses, allowing a greater number of parties direct access to the accounting and payments mechanisms of the central bank. One simple version of the proposal would let individuals hold an account at the Federal Reserve, just as they can hold an account at Bank of America. It would be like a "public option" for banking, albeit with an electronic focus and direct access to the Fed. Dealing with retail customers may be the most challenging problem in these central currencies.
To understand the idea of digital currencies, consider how the system works now. U.S. banks have a special relationship with the Federal Reserve System and they give direct access to payment services and in return receive lender-of-last-resort privileges. If you are not a legally defined bank, you usually have to work through one to get access to the Fed's payments system. In the meantime, that bank can use the deposits you place with it to make loans. Consider how this changes if you directly put the deposit in the central bank. What happens to lending? Under one scenario, the central bank might simply sit on your digital deposit, much as a car park holds your car. In that case the quantity of lending would go down, to the likely detriment of the economy. In addition, depositors might not find these accounts attractive.
An alternative scenario is that the bank decides to enter commercial lending and the end result would be more funds used to buy Treasury bonds and mortgage securities — highly institutionalized investments — and fewer loans to small and mid-sized local businesses. That's not exactly a good trade-off given that Treasuries can be funded at low rates and business creation of businesses has been sluggish.
Financial regulation makes a relatively clear distinction between banks and non-banks. Banks have access to the payments system directly and enjoy other privileges, and in return their risk-taking is regulated more heavily but a fintech startup, in contrast, avoids most bank regulations, but it must work through banks to make payments. This division of responsibilities has allowed many parts of the U.S. economy to grow and innovate without facing all of the regulations imposed on banks. This leads to my primary objection to an official government e-currency. Over time, those institutions would probably be regulated more like banks, too.
Banks also might complain that they are facing unfair competition, and ask that consistent regulations be imposed. In any case, more of the economy likely will be subject to financial regulation. While this may be the scenario in the EU and the US, the Chinese banking and payments system is already so state-run and state-controlled, so this will prove one of the easier transitions. Most banking and financial systems are a blend of centralized and decentralized elements, if countries evolve to institute their centralized digital currencies, it will in effect be an end run around the private sector. The question is, is that the system that the U.S. and other capital democracies want? Digital currencies from central banks are only one solution to a bigger problem.
– This article was originally posted at CryptoTraderNews
About CryptoCurrencyWire ("CCW")
CryptoCurrencyWire (CCW) is a financial news and content distribution company that provides (1) access to a network of wire services via NetworkWire to reach all target markets, industries and demographics in the most effective manner possible, (2) article and editorial syndication to 5,000+ news outlets (3), enhanced press release services to ensure maximum impact, (4) social media distribution via the Investor Brand Network (IBN) to nearly 2 million followers, (5) a full array of corporate communications solutions, and (6) a total news coverage solution with CCW Prime. As a multifaceted organization with an extensive team of contributing journalists and writers, CCW is uniquely positioned to best serve private and public companies that desire to reach a wide audience of investors, consumers, journalists and the general public. By cutting through the overload of information in today's market, CCW brings its clients unparalleled visibility, recognition and brand awareness.
To receive instant SMS alerts, text CRYPTO to 77948 (U.S. Mobile Phones Only)
CryptoCurrencyNewsWire is where News, content and information converge via Crypto.
For more information, please visit https://www.CryptoCurrencyWire.com
Please see full terms of use and disclaimers on the CryptoCurrencyWire (CCW) website applicable to all content provided by CCW, wherever published or re-published: http://CCW.fm/Disclaimer
CryptoCurrencyWire (CCW)
New York, New York
www.CryptoCurrencyWire.com
212.994.9818 Office
Editor@CryptoCurrencyWire.com
This article contains Third-Party Content submitted by third parties, including articles submitted through the CCW Premium Partnership Program. All opinions, statements and representations expressed by such third parties are theirs alone and do not express or represent the views and opinions of CCW or its affiliates and owners. Content created by third parties is the sole responsibility of such third parties, and CCW does not endorse, guarantee or make representations concerning the accuracy and completeness of all third-party content. You acknowledge that by CCW providing you with this internet portal that makes accessible to you the ability to view third-party content through the CCW site, CCW does not undertake any obligation to you as a reader of such content or assume any liability relating to such third-party content. CCW expressly disclaims liability relating to such third-party content. CCW and its members, affiliates, successors, assigns, officers, directors, and partners assume no responsibility or liability that may arise from the third-party content, including, but not limited to, responsibility or liability for claims for defamation, libel, slander, infringement, invasion of privacy and publicity rights, fraud, or misrepresentation, or an private right of action under the federal securities laws of the United States or common law. Notwithstanding the foregoing, CCW reserves the right to remove third-party content at any time in its sole discretion.