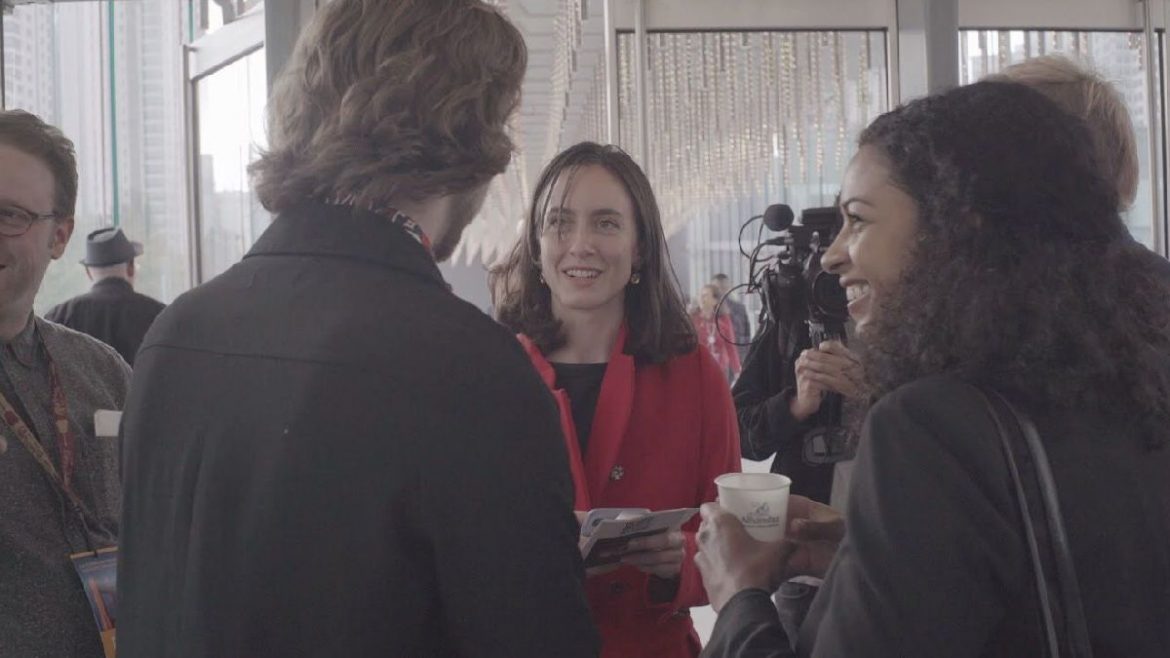 Agatha Bacelar is a Stanford Engineer and she's running against senior democrat, Nancy Pelosi, in California's 12th Congressional District. What differentiates Bacelar from her competitors is that she is accepting campaign donations in Bitcoin and other cryptocurrencies. She hasn't listed cryptocurrencies among the issues on which she is running, but she really pushes her crypto-credentials on her donations page. Presumably, this is so as not to put-off any crypto-skeptic potential supporters. However, the page for cryptocurrency donations is emblazoned with the message to 'Put A Crypto Tech Advocate In Congress'.
Whilst San Francisco was once the headquarters of the crypto-industry, its once bright future has dimmed according to Bacelar. Federal intervention and regulation have forced crypto-innovators to look elsewhere, and many startups overlook the U.S. completely. Bacelar claims that she will, "bring informed, practical, and future-savvy tech regulation to the forefront of the picture in Washington," and that in Congress she will create, "a viable future for cryptocurrencies and bringing the American crypto industry back home." Bacelar also cites a belief that "the political establishment wants to hold back a future where economic freedom is afforded to all."
You might note that she is not the only pro-Bitcoin candidate running for office; Democratic presidential candidate, Andrew Yang, has proposed $1,000 per month universal income for every citizen using Bitcoin. Though it seems like crypto and politics don't go together, thanks to Agatha Bacelar and Yang, the tides may turn positively toward change.
Bacelar has a set a crypto funding goal of roughly $1 Million, and she accepts several of the top 20 cryptocurrencies. Bacelar's belief that economic freedom is holding back America has led citizens to believe that she will make crypto great again. Andrew Yang, one of many candidates in the 2020 presidential run for the White House, also began accepting donations to his campaign in crypto. Yang believes that it's time for the federal government to create clear guidelines as to how cryptocurrencies and digital asset markets will be treated and regulated.
In a recent interview, Bacelar acknowledges that while America's financial infrastructure has worked for much of the population, many people remain unbanked or underbanked, and current institutions seek to keep them that way by denying them access to credit and other tools they'll need to survive or make everyday purchases.
Agatha Bacelar is confident that several privacy and security issues can be solved with blockchain, Bitcoin's underlying technology. Lastly, she is calling for stronger and better regulation from the federal government. Agatha is potentially planning to change this during her time in office.
– This article was originally posted at CryptoTraderNews
About CryptoCurrencyWire ("CCW")
CryptoCurrencyWire (CCW) is a financial news and content distribution company that provides (1) access to a network of wire services via NetworkWire to reach all target markets, industries and demographics in the most effective manner possible, (2) article and editorial syndication to 5,000+ news outlets (3), enhanced press release services to ensure maximum impact, (4) social media distribution via the Investor Brand Network (IBN) to nearly 2 million followers, (5) a full array of corporate communications solutions, and (6) a total news coverage solution with CCW Prime. As a multifaceted organization with an extensive team of contributing journalists and writers, CCW is uniquely positioned to best serve private and public companies that desire to reach a wide audience of investors, consumers, journalists and the general public. By cutting through the overload of information in today's market, CCW brings its clients unparalleled visibility, recognition and brand awareness.
To receive instant SMS alerts, text CRYPTO to 77948 (U.S. Mobile Phones Only)
CryptoCurrencyNewsWire is where News, content and information converge via Crypto.
For more information, please visit https://www.CryptoCurrencyWire.com
Please see full terms of use and disclaimers on the CryptoCurrencyWire (CCW) website applicable to all content provided by CCW, wherever published or re-published: http://CCW.fm/Disclaimer
CryptoCurrencyWire (CCW)
New York, New York
www.CryptoCurrencyWire.com
212.994.9818 Office
Editor@CryptoCurrencyWire.com
This article contains Third-Party Content submitted by third parties, including articles submitted through the CCW Premium Partnership Program. All opinions, statements and representations expressed by such third parties are theirs alone and do not express or represent the views and opinions of CCW or its affiliates and owners. Content created by third parties is the sole responsibility of such third parties, and CCW does not endorse, guarantee or make representations concerning the accuracy and completeness of all third-party content. You acknowledge that by CCW providing you with this internet portal that makes accessible to you the ability to view third-party content through the CCW site, CCW does not undertake any obligation to you as a reader of such content or assume any liability relating to such third-party content. CCW expressly disclaims liability relating to such third-party content. CCW and its members, affiliates, successors, assigns, officers, directors, and partners assume no responsibility or liability that may arise from the third-party content, including, but not limited to, responsibility or liability for claims for defamation, libel, slander, infringement, invasion of privacy and publicity rights, fraud, or misrepresentation, or an private right of action under the federal securities laws of the United States or common law. Notwithstanding the foregoing, CCW reserves the right to remove third-party content at any time in its sole discretion.