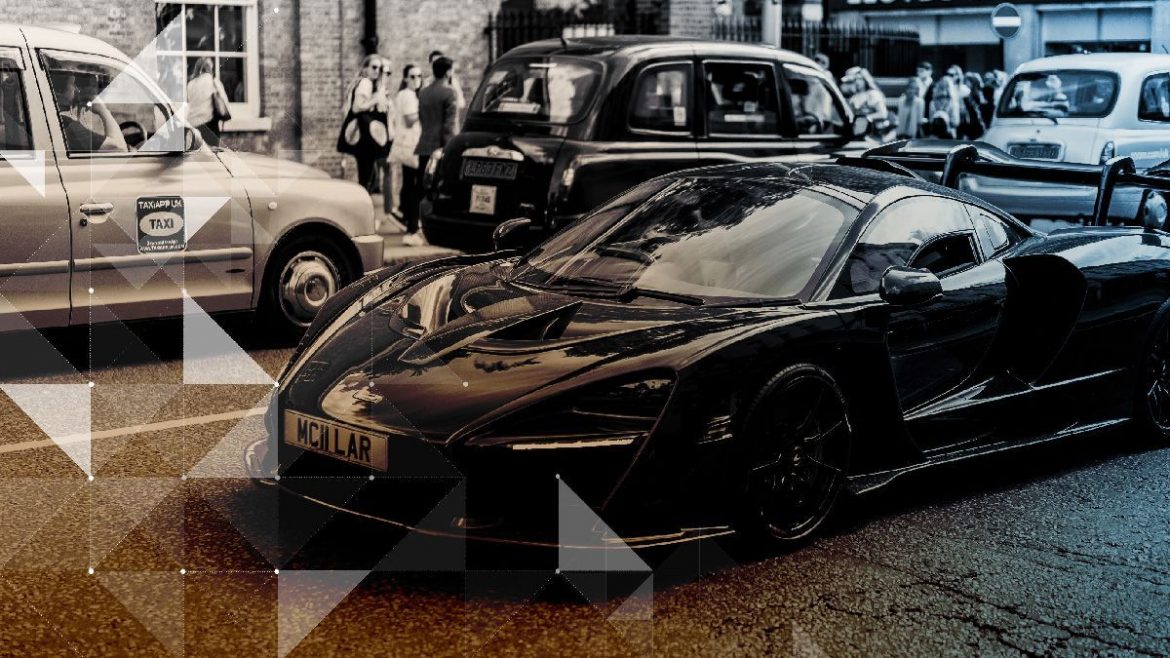 Most people know that the market is heating up, as such, they would want to make certain that they allocate their funds in a proper manner. If one wanted to make their life a bit easier, they would hold on to coins that would have wide exposure to the entire industry.
Coins that have had wide exposure in the past would be bitcoin and Ethereum.
We can still argue that bitcoin and Ethereum have large exposure to the entire digital asset space, but we also know that a few more tokens may also meet these criteria.
These tokens are the ones presented by exchanges, especially large exchanges like Binance.
If you're looking for wide digital asset exposure and already have a little bit of bitcoin in your portfolio, let's take a look at why you may want to hold ETH or BNB.
ETH
ETH had its glory days. It saw a rise to $1,318.89 before gradually declining over the course of 2018.
Now, the question we want to ask today is, did Ethereum peak and will it ever experience its previous ATH's?
We want to know if the glory days are gone and if they will ever come back.
But we should probably understand why ETH rose in the first place.
The first reason is that it had a brand, it was a currency that people knew. Vitalik published the Ethereum whitepaper in the latter half of 2013 and launched the ICO in the latter half of 2014.
Ethereum would slowly build a big community over the next couple of years while building out their platform as well.
The Ethereum community would see a run up in price over the next couple of years.
The Ethereum mission is compelling, build decentralized applications, it brings out a wide variety of applications and possibilities.
This means that Ethereum had several things going for it, being one of the first, being innovative, building a community and releasing a platform for creatives with continuous updates over time.
One key contributor to its rise in the past bull run was the fact that it allowed others to create and deploy their own tokens and projects on top of its platform.
Yet, things are different now.
ETH is likely to not host more ICO's as IEO's are now the new trend, as such, unless games and other applications that use Ethereum takes off, Ethereum should not take off in an excessive manner.
Ethereum should be buoyed by the rise of bitcoin but may not see a significant price increase.
One Key Point: Ethereum may also be useful as collateral for DAI (which gives it further value) to help traders borrow and move funds around.
That brings us to Binance.
Binance
Binance is one exchange that people trust for a variety of reasons, let's go through a couple of them.
It seems to be one of least shady exchanges within the cryptocurrency sector
It is intuitive and simpler to sign up for Binance
The exchange does seem to be more transparent
Binance continued to build throughout the bear market and still stayed true to users
People believe that funds on Binance are SAFU.
The BNB token stays true to its purpose and is useful in more ways than one.
One of the most prominent uses for crypto is speculation. Binance and it's token is well positioned to capitalize on this market.
Surprisingly, Binance has already soared past its past all-time high, it was one of the digital assets that trended upward while most stayed flat. The BNB token is still staying near its highs. BNB would likely trend up if we continue to see this bull market move forward.
Binance is likely to host more initial exchange offerings throughout the course of this year. It is expected that this would drive some of the same mechanics that were present with Ethereum in 2017.
Cryptocurrency enthusiasts will certainly want to participate in IEO's if they want to increase their earnings and so BNB should be in high demand.
Key Point: Speculators who want to take part in Binance initial exchange offerings must hold Binance.
Your Move
At the end of the day, the decision to purchase Binance or Ethereum is up to you. You would judge your decision on which one would have more use over the course of the year. Always do your due diligence and have fun in this crypto world.
– This article was originally posted at CryptoTraderNews
About CryptoCurrencyWire ("CCW")
CryptoCurrencyWire (CCW) is a financial news and content distribution company that provides (1) access to a network of wire services via NetworkWire to reach all target markets, industries and demographics in the most effective manner possible, (2) article and editorial syndication to 5,000+ news outlets (3), enhanced press release services to ensure maximum impact, (4) social media distribution via the Investor Brand Network (IBN) to nearly 2 million followers, (5) a full array of corporate communications solutions, and (6) a total news coverage solution with CCW Prime. As a multifaceted organization with an extensive team of contributing journalists and writers, CCW is uniquely positioned to best serve private and public companies that desire to reach a wide audience of investors, consumers, journalists and the general public. By cutting through the overload of information in today's market, CCW brings its clients unparalleled visibility, recognition and brand awareness.
To receive instant SMS alerts, text CRYPTO to 77948 (U.S. Mobile Phones Only)
CryptoCurrencyNewsWire is where News, content and information converge via Crypto.
For more information, please visit https://www.CryptoCurrencyWire.com
Please see full terms of use and disclaimers on the CryptoCurrencyWire (CCW) website applicable to all content provided by CCW, wherever published or re-published: http://CCW.fm/Disclaimer
CryptoCurrencyWire (CCW)
New York, New York
www.CryptoCurrencyWire.com
212.994.9818 Office
Editor@CryptoCurrencyWire.com
This article contains Third-Party Content submitted by third parties, including articles submitted through the CCW Premium Partnership Program. All opinions, statements and representations expressed by such third parties are theirs alone and do not express or represent the views and opinions of CCW or its affiliates and owners. Content created by third parties is the sole responsibility of such third parties, and CCW does not endorse, guarantee or make representations concerning the accuracy and completeness of all third-party content. You acknowledge that by CCW providing you with this internet portal that makes accessible to you the ability to view third-party content through the CCW site, CCW does not undertake any obligation to you as a reader of such content or assume any liability relating to such third-party content. CCW expressly disclaims liability relating to such third-party content. CCW and its members, affiliates, successors, assigns, officers, directors, and partners assume no responsibility or liability that may arise from the third-party content, including, but not limited to, responsibility or liability for claims for defamation, libel, slander, infringement, invasion of privacy and publicity rights, fraud, or misrepresentation, or an private right of action under the federal securities laws of the United States or common law. Notwithstanding the foregoing, CCW reserves the right to remove third-party content at any time in its sole discretion.