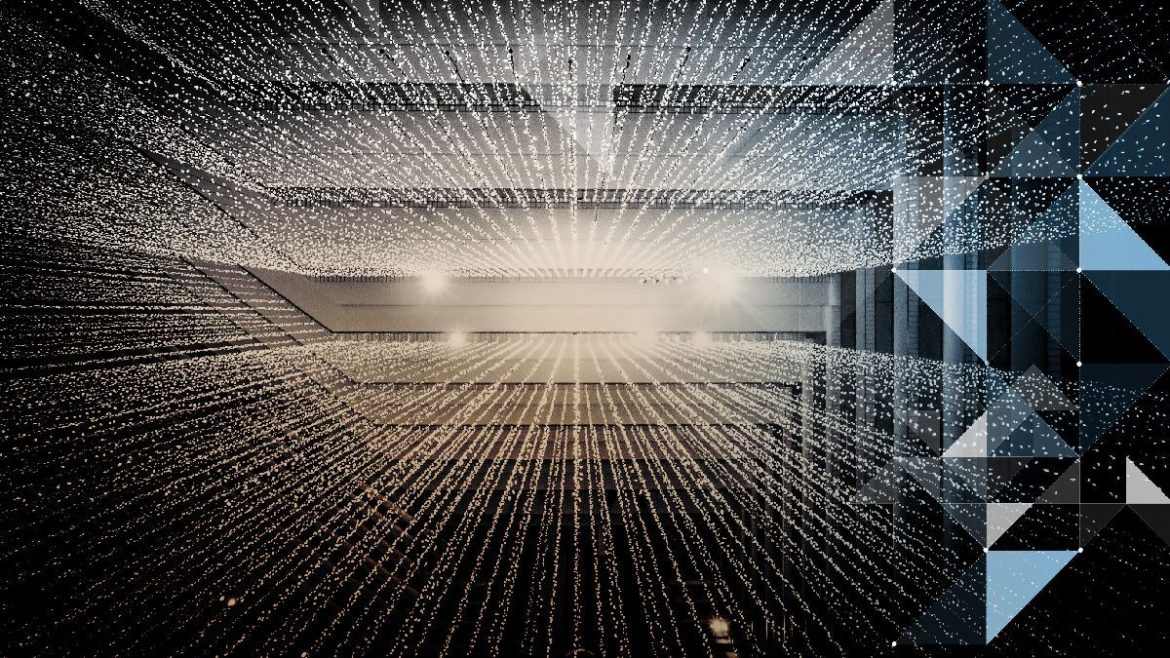 Fidelity Moves Forward With Crypto Initiative
Fidelity will continue to invest in the future of digital assets with its foray into the cryptocurrency sector. Fidelity Investments has grown their blockchain and cryptocurrency division to lay down the foundation for services such as a bitcoin custody service. The financial services firm pressed forward with the latest component of its cryptocurrency services by providing trading services for its institutional investors.
Fidelity and Institutional Solutions
Fidelity Digital Assets, with its growing division, will provide "enterprise-grade custody and execution services for institutional investors". The firm is laying down the blueprint for its vision of a tokenized and blockchain based future for a myriad of assets. Fidelity Digital assets seek to bring more credibility to the emerging cryptocurrency and blockchain sector by providing an established presence and a secure enterprise-grade platform for the future of digital assets.
From custody to asset servicing to customer support, Fidelity Digital Assets aims to provide an amazing experience its customers. Security and customer service are two aspects that will be of critical value to asset managers as they enter the new space and seek to minimize the risk of loss.
Fidelity Is Not New To The Digital Asset Sector
Fidelity may be stepping into the cryptocurrency sector in a more official manner now, but it has been involved in the sector since 2015 or earlier. Employees within the firm kept an eye on the digital asset segment for more than 6 years and have watched it secure. In addition to watching the evolution of the emerging asset class, teams within the firm have also been active by conducting activities such as mining bitcoin and ether. As such, it shows that the firm has been actively involved.
According to Quartz "one of Fidelity's projects is mining bitcoin and ethereum, which Johnson said was started for educational purposes, but now turns a tidy profit. "We set up a small bitcoin and ethereum mining operation…that miraculously now is actually making a lot of money," she said.
An Established Entity
The firm, formerly known as Fidelity Management and Research is an established name in the field of finance. The multinational services company based in Boston has become a prominent firm within the asset management sector. The corporation has more than $2 trillion in assets that they manage and allocate on a regular basis. The firm provides services to more than 30 million individual investors, facilitates trading for more than 27 million brokerage accounts and sees trades in excess of 600,000 on a regular basis.
Fidelity furthers its cryptocurrency initiatives by bringing on key digital asset talent from other companies such as Barclays.
– This article was originally posted at CryptoTraderNews
About CryptoCurrencyWire ("CCW")
CryptoCurrencyWire (CCW) is a financial news and content distribution company that provides (1) access to a network of wire services via NetworkWire to reach all target markets, industries and demographics in the most effective manner possible, (2) article and editorial syndication to 5,000+ news outlets (3), enhanced press release services to ensure maximum impact, (4) social media distribution via the Investor Brand Network (IBN) to nearly 2 million followers, (5) a full array of corporate communications solutions, and (6) a total news coverage solution with CCW Prime. As a multifaceted organization with an extensive team of contributing journalists and writers, CCW is uniquely positioned to best serve private and public companies that desire to reach a wide audience of investors, consumers, journalists and the general public. By cutting through the overload of information in today's market, CCW brings its clients unparalleled visibility, recognition and brand awareness.
To receive instant SMS alerts, text CRYPTO to 77948 (U.S. Mobile Phones Only)
CryptoCurrencyNewsWire is where News, content and information converge via Crypto.
For more information, please visit https://www.CryptoCurrencyWire.com
Please see full terms of use and disclaimers on the CryptoCurrencyWire (CCW) website applicable to all content provided by CCW, wherever published or re-published: http://CCW.fm/Disclaimer
CryptoCurrencyWire (CCW)
New York, New York
www.CryptoCurrencyWire.com
212.994.9818 Office
Editor@CryptoCurrencyWire.com
This article contains Third-Party Content submitted by third parties, including articles submitted through the CCW Premium Partnership Program. All opinions, statements and representations expressed by such third parties are theirs alone and do not express or represent the views and opinions of CCW or its affiliates and owners. Content created by third parties is the sole responsibility of such third parties, and CCW does not endorse, guarantee or make representations concerning the accuracy and completeness of all third-party content. You acknowledge that by CCW providing you with this internet portal that makes accessible to you the ability to view third-party content through the CCW site, CCW does not undertake any obligation to you as a reader of such content or assume any liability relating to such third-party content. CCW expressly disclaims liability relating to such third-party content. CCW and its members, affiliates, successors, assigns, officers, directors, and partners assume no responsibility or liability that may arise from the third-party content, including, but not limited to, responsibility or liability for claims for defamation, libel, slander, infringement, invasion of privacy and publicity rights, fraud, or misrepresentation, or an private right of action under the federal securities laws of the United States or common law. Notwithstanding the foregoing, CCW reserves the right to remove third-party content at any time in its sole discretion.