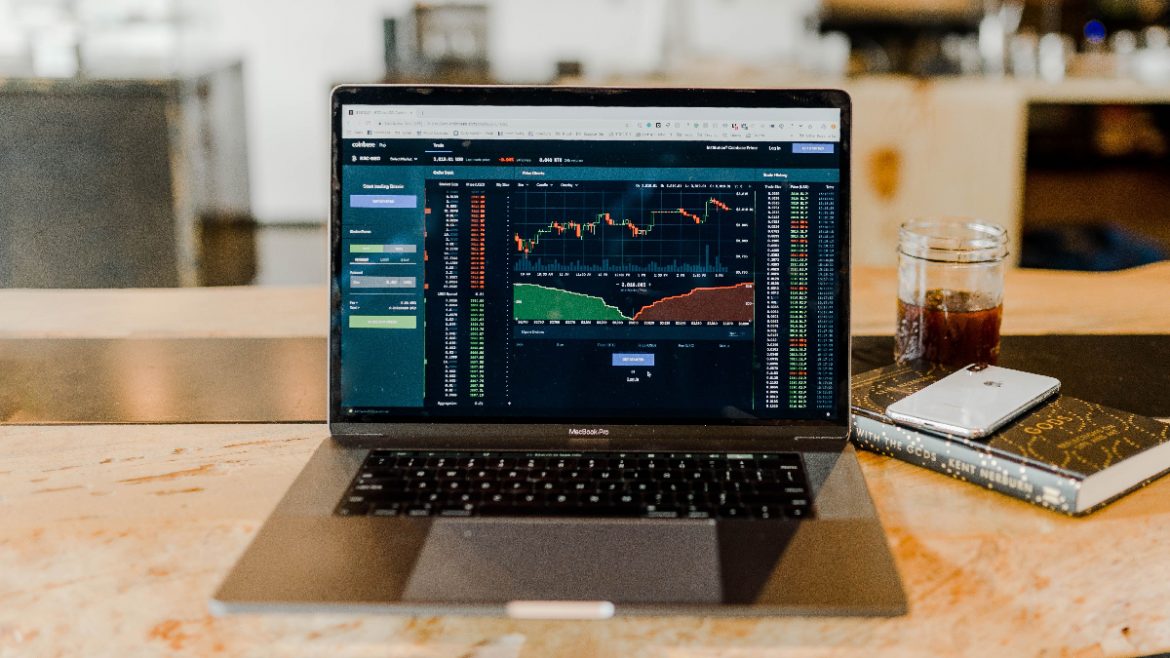 Public is an app that's here to let you buy widely available stocks with minimal hassle. Investors hate it when they can't own shares of amazing companies because of excessive pricing. For instance, robust stocks like Amazon, Google, Berkshire Hathaway, and other popular and market-moving companies might cost too much for the average investor. So, what's an investor to do? They can invest in mutual funds, ETFs, or index funds and track specific markets, or devise intriguing portfolios with a simple to use an application like Public.
Public is an app that lets investors purchase tiny shares of companies that they love so that they can tap affordably and flexibly. The application tweets that "it is possible to buy any stock with any amount of money. Buy and sell in real-time, using dollar amounts, not number of shares #nobigdeal."
There's surely substantial value in such an offering, and new investors can gain exposure, build a portfolio by investing in a way that lets them invest in the way that they want.
Public App History
It is essential to note that Public is not a new company; it used to go by Matador. The company conducted a rebrand, improved its application, and made it possible for investors to purchase stocks with minimal dollars.
Public is based in New York and was founded in 2017. The startup has raised more than $8 million through venture capital and is available exclusively on iOS for now with Android in the works.
Key Features of Public
The Public app comes with a few compelling features, let's look at the most important ones.
These features include:
Commission-free investing with no minimum deposits
Investors can buy any available stock with any dollar amount
Earn 2.5% on uninvested capital
Social oriented community investing
Each of these points makes for a great investing experience for the public. Take, for instance, the famed Berkshire Hathaway. Instead of having to wait to buy Berkshire Hathaway (BRK.A) shares at $312,500.00 per unit, a price point that may be out of reach for a large base of investors, investors can buy up slices of one unit. Scroll to the stock within the app, slide, and purchase. Investors don't have to worry about commissions either so they can buy and divest at will. Let's proceed with a little caution though; investors should not day trade with this app.
Additionally, nifty features like dividend re-invest options make for a great experience. Allowing investors to learn from other investors and discuss investment strategies are compelling features that may make the app a necessary mobile addition.
The firm is regulated, SIPC insured, and viable for a wide variety of investors.
The Public application is knocking down doors and letting more people have it their way.
– This article was originally posted at CryptoTraderNews
About CryptoCurrencyWire ("CCW")
CryptoCurrencyWire (CCW) is a financial news and content distribution company that provides (1) access to a network of wire services via NetworkWire to reach all target markets, industries and demographics in the most effective manner possible, (2) article and editorial syndication to 5,000+ news outlets (3), enhanced press release services to ensure maximum impact, (4) social media distribution via the Investor Brand Network (IBN) to nearly 2 million followers, (5) a full array of corporate communications solutions, and (6) a total news coverage solution with CCW Prime. As a multifaceted organization with an extensive team of contributing journalists and writers, CCW is uniquely positioned to best serve private and public companies that desire to reach a wide audience of investors, consumers, journalists and the general public. By cutting through the overload of information in today's market, CCW brings its clients unparalleled visibility, recognition and brand awareness.
To receive instant SMS alerts, text CRYPTO to 77948 (U.S. Mobile Phones Only)
CryptoCurrencyNewsWire is where News, content and information converge via Crypto.
For more information, please visit https://www.CryptoCurrencyWire.com
Please see full terms of use and disclaimers on the CryptoCurrencyWire (CCW) website applicable to all content provided by CCW, wherever published or re-published: http://CCW.fm/Disclaimer
CryptoCurrencyWire (CCW)
New York, New York
www.CryptoCurrencyWire.com
212.994.9818 Office
Editor@CryptoCurrencyWire.com
This article contains Third-Party Content submitted by third parties, including articles submitted through the CCW Premium Partnership Program. All opinions, statements and representations expressed by such third parties are theirs alone and do not express or represent the views and opinions of CCW or its affiliates and owners. Content created by third parties is the sole responsibility of such third parties, and CCW does not endorse, guarantee or make representations concerning the accuracy and completeness of all third-party content. You acknowledge that by CCW providing you with this internet portal that makes accessible to you the ability to view third-party content through the CCW site, CCW does not undertake any obligation to you as a reader of such content or assume any liability relating to such third-party content. CCW expressly disclaims liability relating to such third-party content. CCW and its members, affiliates, successors, assigns, officers, directors, and partners assume no responsibility or liability that may arise from the third-party content, including, but not limited to, responsibility or liability for claims for defamation, libel, slander, infringement, invasion of privacy and publicity rights, fraud, or misrepresentation, or an private right of action under the federal securities laws of the United States or common law. Notwithstanding the foregoing, CCW reserves the right to remove third-party content at any time in its sole discretion.