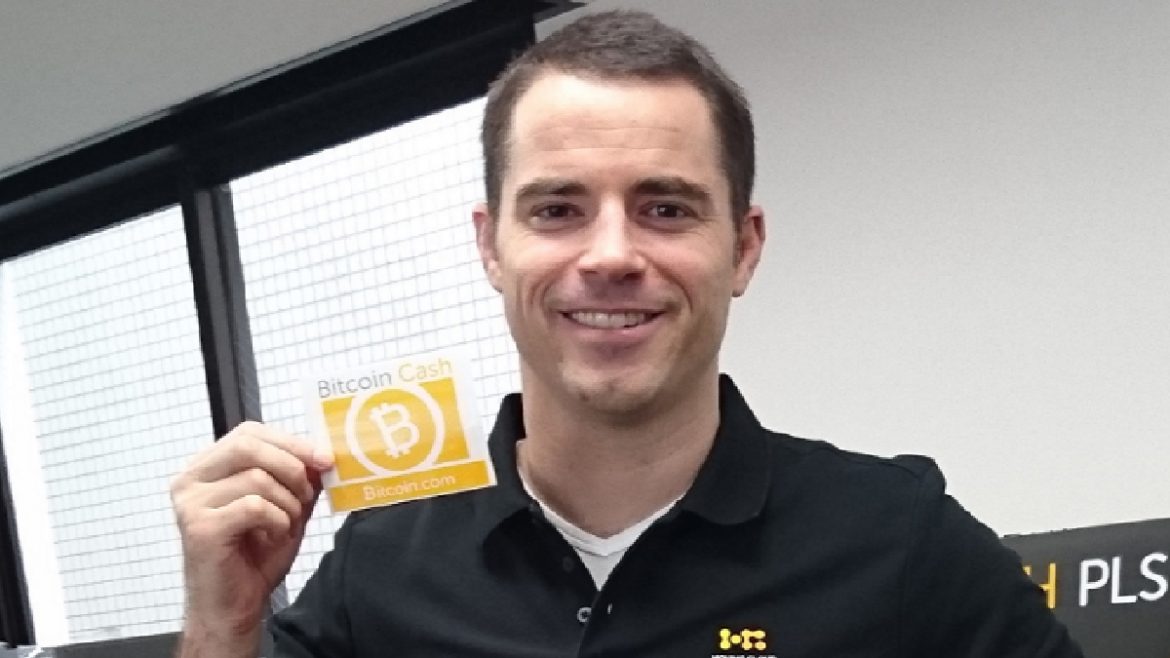 Roger Ver has pretty much seen and done it all in the Bitcoin orbit, especially since he's been one of the few people whose been a Bitcoin evangelist from virtually the beginning. Ver has worked tirelessly to advocate for the network, the cryptocurrency, and the investment into and for the Bitcoin network. Indeed, we have no problem stating that Roger Ver is probably the single most influential person in Bitcoin today.
From preaching the merits of Bitcoin to any and all who would listen and learn about a new protocol to funding early crypto startups, Roger Ver's support for the industry has known no bounds. He was Bitcoin's first angel investor and an outspoken advocate for Satoshi Nakamoto's creation and now Ver is perhaps best known today for his support of Bitcoin Cash, which forked from Bitcoin in November 2018.
Perhaps his influences stemmed from youthful experiences in alternate currencies and expanding one's imagination. In a video series based on his life, Roger Ver shared the time when his fifth grade class invented Lindyland dollars, which was named after their teacher. Lindyland could be used to pay kids for work or other completed tasks in the classroom but the job that earned the most Lindyland dollars was returning the food cart from his classroom to the cafeteria. For a young kid, this meant losing an extra five minutes at recess each day, but for Ver, he recounts that earning those Lindyland dollars took priority.
It's clear that his entrepreneurial skill continued through school when he started selling candy bars to fellow students, which earned anywhere between $20 to $30 a week. Back then, it was a lot of money for a kid! Fast forward to the 21st century and Ver worked his way to the position of Bitcoin.com's Executive Chairman. To this day, Roger Ver continues to invest in crypto projects, new protocols and applications, digital wallets and other tools. He is popular at crypto conferences and global events because he is a vocal advocate for real world cryptocurrency adoption for a medium of exchange and a mechanism for financial inclusion.
Influential vs Highly Controversial
Roger Ver is also considered highly controversial, in part because of his ongoing citizenship and visa concerns. Born in the United States and raised in California, Roger moved to Japan in 2006 but in 2014, he renounced his U.S. citizenship and became a citizen of St. Kitts and Nevis by way of the "Citizenship by Investment" program that allows wealthy individuals to purchase their citizenship through investments in real estate or a hefty contribution to the Sugar Industry Diversification Foundation. That was all well and good until Ver applied for a visa to re-enter the United States for a conference in 2015; an application that was denied by the U.S. Embassy in Barbados due to concerns that he would overstay his visa. He applied through a different embassy later that year and was granted permission to enter in 2016 to speak at a conference in Colorado.
But prior to the whole citizenship thing, in 2002, Ver actually spent ten months in prison for selling explosives on eBay. Obviously, with success and money comes a fair amount of criticism, and indeed, Ver critics portray him in a negative light based on past experiences. He certainly doesn't help himself when he makes controversial statements, even going as far as to suggest that alleged insider trading of Bitcoin Cash is a "non-crime" on the popular Coinbase exchange. Regardless of the future of bitcoin and cryptocurrencies, it's likely that Roger Ver will continue to be an outspoken force and this is the reason why he is our pick as the single most influential person in the Bitcoin universe.
– This article was originally posted at CryptoTraderNews
About CryptoCurrencyWire ("CCW")
CryptoCurrencyWire (CCW) is a financial news and content distribution company that provides (1) access to a network of wire services via NetworkWire to reach all target markets, industries and demographics in the most effective manner possible, (2) article and editorial syndication to 5,000+ news outlets (3), enhanced press release services to ensure maximum impact, (4) social media distribution via the Investor Brand Network (IBN) to nearly 2 million followers, (5) a full array of corporate communications solutions, and (6) a total news coverage solution with CCW Prime. As a multifaceted organization with an extensive team of contributing journalists and writers, CCW is uniquely positioned to best serve private and public companies that desire to reach a wide audience of investors, consumers, journalists and the general public. By cutting through the overload of information in today's market, CCW brings its clients unparalleled visibility, recognition and brand awareness.
To receive instant SMS alerts, text CRYPTO to 77948 (U.S. Mobile Phones Only)
CryptoCurrencyNewsWire is where News, content and information converge via Crypto.
For more information, please visit https://www.CryptoCurrencyWire.com
Please see full terms of use and disclaimers on the CryptoCurrencyWire (CCW) website applicable to all content provided by CCW, wherever published or re-published: http://CCW.fm/Disclaimer
CryptoCurrencyWire (CCW)
New York, New York
www.CryptoCurrencyWire.com
212.994.9818 Office
Editor@CryptoCurrencyWire.com
This article contains Third-Party Content submitted by third parties, including articles submitted through the CCW Premium Partnership Program. All opinions, statements and representations expressed by such third parties are theirs alone and do not express or represent the views and opinions of CCW or its affiliates and owners. Content created by third parties is the sole responsibility of such third parties, and CCW does not endorse, guarantee or make representations concerning the accuracy and completeness of all third-party content. You acknowledge that by CCW providing you with this internet portal that makes accessible to you the ability to view third-party content through the CCW site, CCW does not undertake any obligation to you as a reader of such content or assume any liability relating to such third-party content. CCW expressly disclaims liability relating to such third-party content. CCW and its members, affiliates, successors, assigns, officers, directors, and partners assume no responsibility or liability that may arise from the third-party content, including, but not limited to, responsibility or liability for claims for defamation, libel, slander, infringement, invasion of privacy and publicity rights, fraud, or misrepresentation, or an private right of action under the federal securities laws of the United States or common law. Notwithstanding the foregoing, CCW reserves the right to remove third-party content at any time in its sole discretion.