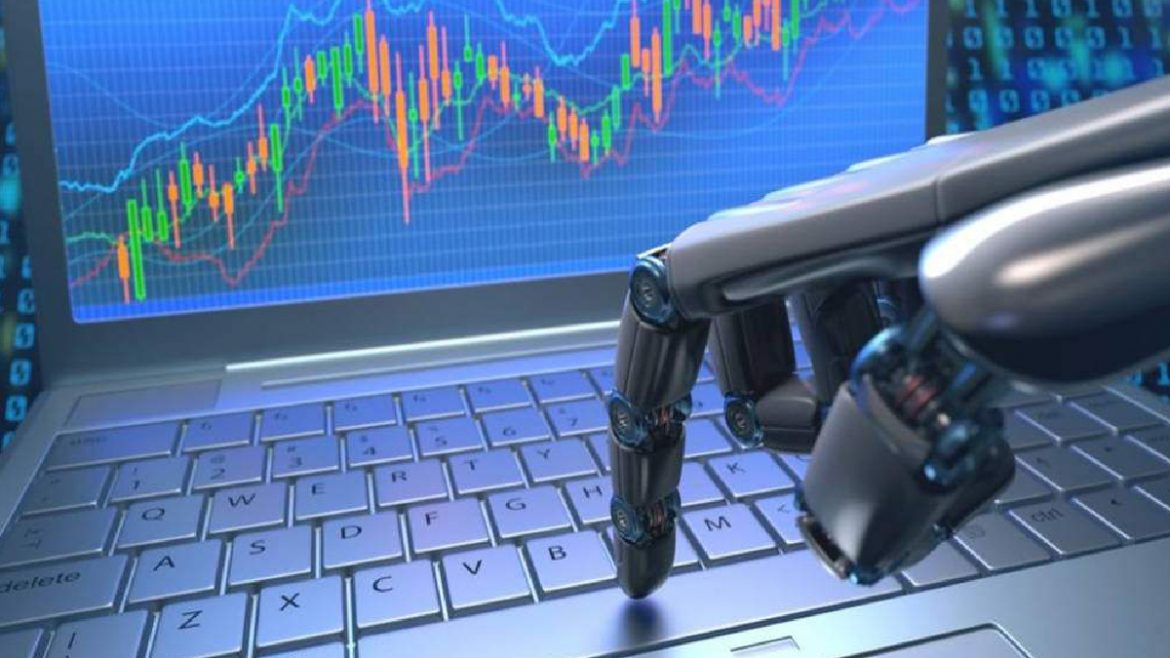 Crypto trading involves monitoring, analysis and predictions, but manual trading comes with several down sides. The emergence of trading bots has also reached the crypto market and we're going to give you a short 4-1-1 on crypto trading bots.
Why?
Because trading bots automatize the trading process. Brokers and financial traders have been using automated software to make their trades for them. Nearly 75% of trades on U.S. stock exchanges are made on an automated basis. Even people without prior trading experience are able to get involved into the Bitcoin and altcoin markets with the use of such bots. Just set basic rules and the software automatically performs the trading. Sounds like an easy thing to do, right?
How Do Crypto Trading Bots Work
Trading bots use an algorithm that completes a defined task based on its set parameters. These algorithms allow the user to set certain rules of execution, such as the timing of the trade, the price or volume of the asset before trading, and many others.
The algorithm allows you to set your trading parameters, and when it receives the trading signal that matches these parameters, the algorithm proceeds with the bid. To increase its accuracy, the bot looks through a large amount of historical data and proceeds to compare it to the current market trends. This technical analysis allows it to generate trading signals based on which it executed the most profitable trades.
Most sophisticated trading bots are based on a three-part system consisting of:
Signal Generator
This is the part of the bot that makes predictions based on the inputted data into the signal generator and then outputs the buy or sell signal. Some bots use technical indicators for these predictions, which include historic price, volume, or open interest information.
Risk Allocation
This part takes the buy or sell signal and decides on how much it should place on the order. For example, the bots weigh in if it should allocate their owner's entire capital in one particular trade or just a share, or if the purchase should be executed in one instance or a series of several others.
Execution
The part of the bot that places the order on the exchanges you have selected.
These three instances require their own distinct algorithms and optimization processes and should all be working in perfect sync if you want to make the most of your trading.
Pros of Crypto Trading Bots
Automation: The software automatically analyses and predicts trading opportunities on your part. You just have to set your trading parameters.
Easy to use: Bots can be used by both new and experienced traders, as everything is neatly displayed on a compact interface.
No risks of human errors: It is very easy to be affected by your emotions and make a trade you will regret in the midst of a very volatile market. The bot effectuates the trades as it was supposed to.
One note of advice though: When changing or updating your strategy, it is best to switch to manual mode for up to the first 100 trades and then automate the process with the help of a bot. That's just sound advice.
We'd would love to hear from you. Are you a manual trader or do you like to use bots? Share your experience with us.
– This article was originally posted at CryptoTraderNews
About CryptoCurrencyWire ("CCW")
CryptoCurrencyWire (CCW) is a financial news and content distribution company that provides (1) access to a network of wire services via NetworkWire to reach all target markets, industries and demographics in the most effective manner possible, (2) article and editorial syndication to 5,000+ news outlets (3), enhanced press release services to ensure maximum impact, (4) social media distribution via the Investor Brand Network (IBN) to nearly 2 million followers, (5) a full array of corporate communications solutions, and (6) a total news coverage solution with CCW Prime. As a multifaceted organization with an extensive team of contributing journalists and writers, CCW is uniquely positioned to best serve private and public companies that desire to reach a wide audience of investors, consumers, journalists and the general public. By cutting through the overload of information in today's market, CCW brings its clients unparalleled visibility, recognition and brand awareness.
To receive instant SMS alerts, text CRYPTO to 77948 (U.S. Mobile Phones Only)
CryptoCurrencyNewsWire is where News, content and information converge via Crypto.
For more information, please visit https://www.CryptoCurrencyWire.com
Please see full terms of use and disclaimers on the CryptoCurrencyWire (CCW) website applicable to all content provided by CCW, wherever published or re-published: http://CCW.fm/Disclaimer
CryptoCurrencyWire (CCW)
New York, New York
www.CryptoCurrencyWire.com
212.994.9818 Office
Editor@CryptoCurrencyWire.com
CryptoCurrencyWire is part of the InvestorBrandNetwork.
This article contains Third-Party Content submitted by third parties, including articles submitted through the CCW Premium Partnership Program. All opinions, statements and representations expressed by such third parties are theirs alone and do not express or represent the views and opinions of CCW or its affiliates and owners. Content created by third parties is the sole responsibility of such third parties, and CCW does not endorse, guarantee or make representations concerning the accuracy and completeness of all third-party content. You acknowledge that by CCW providing you with this internet portal that makes accessible to you the ability to view third-party content through the CCW site, CCW does not undertake any obligation to you as a reader of such content or assume any liability relating to such third-party content. CCW expressly disclaims liability relating to such third-party content. CCW and its members, affiliates, successors, assigns, officers, directors, and partners assume no responsibility or liability that may arise from the third-party content, including, but not limited to, responsibility or liability for claims for defamation, libel, slander, infringement, invasion of privacy and publicity rights, fraud, or misrepresentation, or an private right of action under the federal securities laws of the United States or common law. Notwithstanding the foregoing, CCW reserves the right to remove third-party content at any time in its sole discretion.