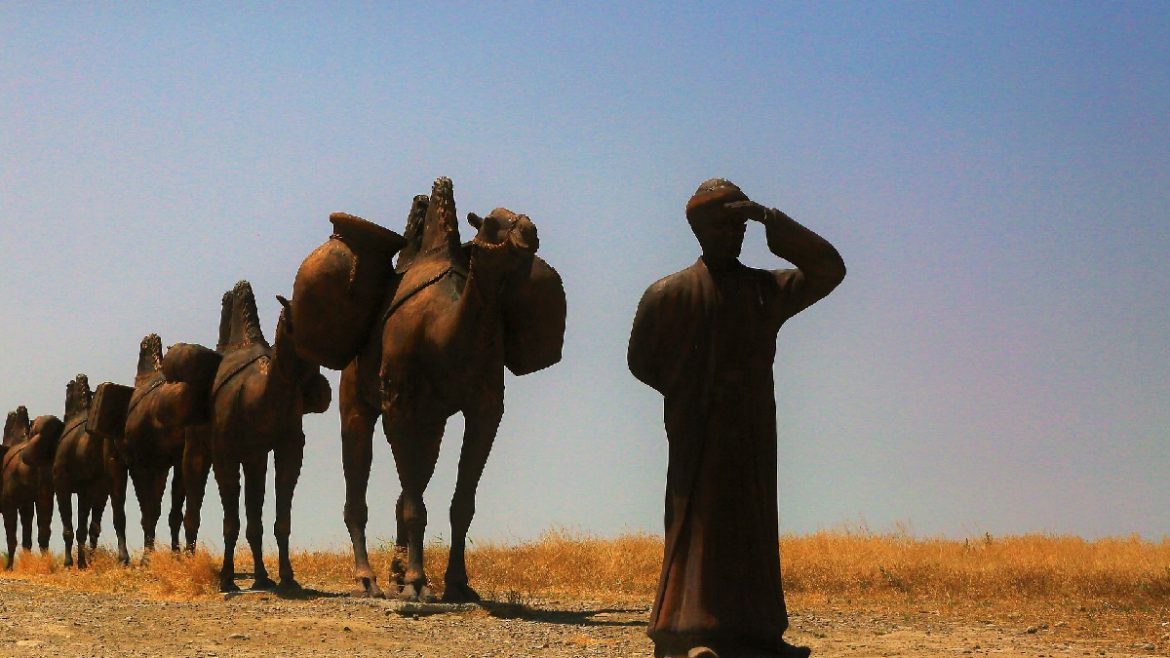 On July 18, 2019, the United States Attorney for the Southern District of New York and a Special Agent-in-Charge from Homeland Security Investigations announced the arrest of Hugh Haney with money laundering from the proceeds of narcotics trafficking on the "Dark Web".
The Dark Web is often referred to as the "Silk Road" for black market goods, a historical reference to the network of trade routes from the Han Dynasty (206 BC – 220 AD) used by merchants who wanted to circumvent restrictions and regulations. Today, the Silk Road has gone digital for the sale of illicit goods and services that include, but aren't limited to illegal drugs, money laundering, sex trafficking, and in one case against Robert Ulbrich in 2013, murder for hire.
Silk Road was disbanned in 2013 but in some reports, there is more than $600 million in Bitcoin transactions on the Dark Web in 2018.
AG Geoffrey Berman alleges that Haney used Silk Road as a means to launder money through cryptocurrency through his profits from illegal drugs, hacking services, and other criminal activity to the tune of $19 million. In a press release, AG Berman said that this "arrest should be a warning to dealers peddling their drugs on the dark web that they cannot remain anonymous forever, especially when attempting to legitimize their illicit proceeds."
During an authorized search of Hugh Haney's home in 2018, HSI agents found evidence that he was a high-ranking administrator of Pharmville, a distributor of narcotics and other controlled substances like Oxycontin; the internal online payment system worked like a Bitcoin bank. Haney claimed that his Bitcoin was accumulated through mining but evidence shows that Bitcoin were acquired from Silk Road transactions.
Hugh Haney, who is 60, from Columbus, OH faces one count of money laundering and one count of engaging in a financial transaction in criminally derived property. Combined maximum sentence is 30 years in prison if he's found guilty.
– This article was originally posted at CryptoTraderNews
About CryptoCurrencyWire ("CCW")
CryptoCurrencyWire (CCW) is a financial news and content distribution company that provides (1) access to a network of wire services via NetworkWire to reach all target markets, industries and demographics in the most effective manner possible, (2) article and editorial syndication to 5,000+ news outlets (3), enhanced press release services to ensure maximum impact, (4) social media distribution via the Investor Brand Network (IBN) to nearly 2 million followers, (5) a full array of corporate communications solutions, and (6) a total news coverage solution with CCW Prime. As a multifaceted organization with an extensive team of contributing journalists and writers, CCW is uniquely positioned to best serve private and public companies that desire to reach a wide audience of investors, consumers, journalists and the general public. By cutting through the overload of information in today's market, CCW brings its clients unparalleled visibility, recognition and brand awareness.
To receive instant SMS alerts, text CRYPTO to 77948 (U.S. Mobile Phones Only)
CryptoCurrencyNewsWire is where News, content and information converge via Crypto.
For more information, please visit https://www.CryptoCurrencyWire.com
Please see full terms of use and disclaimers on the CryptoCurrencyWire (CCW) website applicable to all content provided by CCW, wherever published or re-published: http://CCW.fm/Disclaimer
CryptoCurrencyWire (CCW)
New York, New York
www.CryptoCurrencyWire.com
212.994.9818 Office
Editor@CryptoCurrencyWire.com
This article contains Third-Party Content submitted by third parties, including articles submitted through the CCW Premium Partnership Program. All opinions, statements and representations expressed by such third parties are theirs alone and do not express or represent the views and opinions of CCW or its affiliates and owners. Content created by third parties is the sole responsibility of such third parties, and CCW does not endorse, guarantee or make representations concerning the accuracy and completeness of all third-party content. You acknowledge that by CCW providing you with this internet portal that makes accessible to you the ability to view third-party content through the CCW site, CCW does not undertake any obligation to you as a reader of such content or assume any liability relating to such third-party content. CCW expressly disclaims liability relating to such third-party content. CCW and its members, affiliates, successors, assigns, officers, directors, and partners assume no responsibility or liability that may arise from the third-party content, including, but not limited to, responsibility or liability for claims for defamation, libel, slander, infringement, invasion of privacy and publicity rights, fraud, or misrepresentation, or an private right of action under the federal securities laws of the United States or common law. Notwithstanding the foregoing, CCW reserves the right to remove third-party content at any time in its sole discretion.