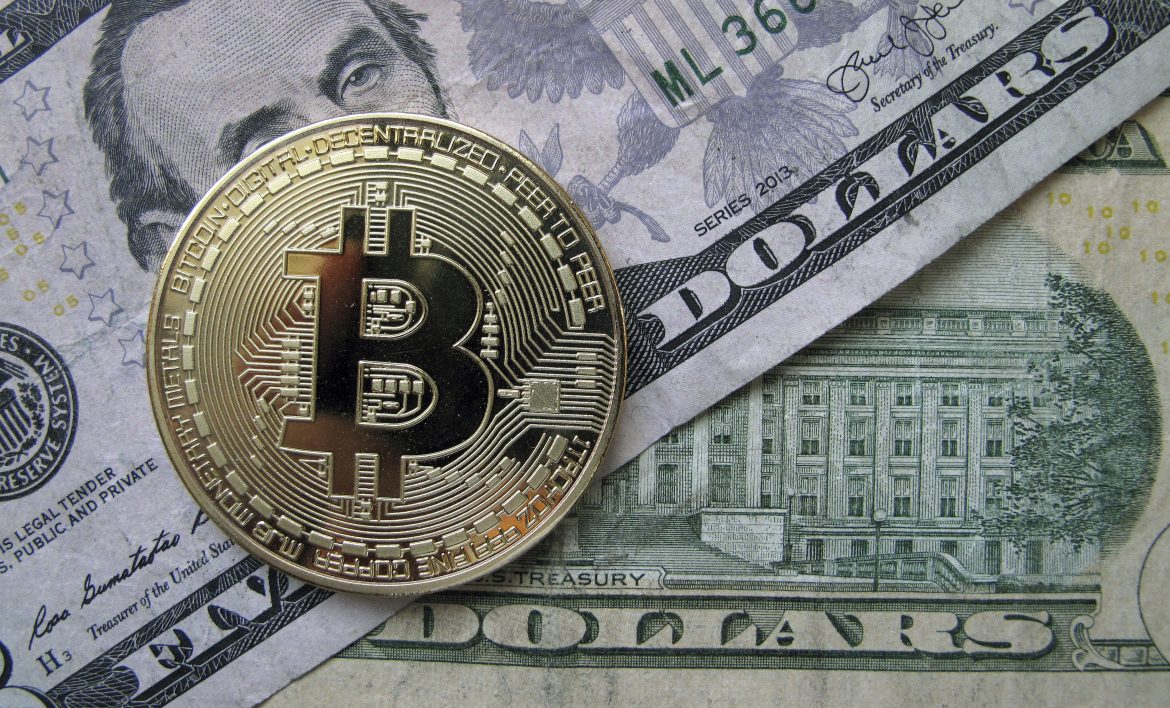 Data from Chainalysis and the United Nations Office on Drugs and Crime revealed that traditional fiat money is used 800 times more than bitcoin to launder money on the darknet. Moreover, these results don't take into account estimates of money laundering through conventional markets.
The Senate committee states that cryptocurrencies such as Bitcoin have been exploited to support billions of dollars of illicit activity like cyber crime, tax evasion, extortion, ransomware, drugs, and human trafficking. Many players in the past have attempted to use cryptocurrencies to fund their malignant behavior which is a national security issue.
However, Europol's report, "Why is Cash Still King?" paints a different picture. This report explicitly states that practically all criminals use traditional money in their operations and that Bitcoin and cryptocurrencies are not that popular among criminals.
While countries and regulators globally are looking at digital currencies as an emerging risk, they are failing to acknowledge the fact that most money laundering activities are characterized by traditional techniques.
On the contrary, since Bitcoin is more stable than fiat money and has a limited supply, it can help them fight money laundering if regulated properly. The Fed increased USD supply by 13664% more than BTC, in the past decade just on the basis of credit backing whilst the value of gold reserves remain unaltered, which might potentially lead to an economic crisis just like in 2008.
Retail bankers and lawmakers believe that Bitcoin's anonymity makes it the first choice for money laundering, but it is undeniable that Fiat is the ultimate form of anonymous currency. Based on the stats released by Fed and IRS, USD is the preferred currency for clandestine transactions and hiding illicit and untaxed profits from the IRS. Various reports point to the fact that almost 50% of the world's fiat currencies are utilized in concealing and illicit transactions which include drug and arms trafficking, terrorist financing among others.
Fiat and Bitcoin both have a common property that makes them perfect for various forms of illegal activities – neither of them demands a subpoenaed or centralized institution as an intermediary. Technically, tracking a bitcoin transaction between two parties is harder than tracking the location of a money launderer with $100 bills. The digital nature of Bitcoin, makes it even complicated to track cross-border transactions that can be executed online without being tracked.
In the past, bitcoin was linked with the Silk Road scandal, online drug trafficking, and money laundering which is not entirely untrue, as it has been used as the sole payment method for mail-order street drugs and firearms online black markets. However, drugs and firearms can also be purchased for USD, so does that mean we blame USD for illicit activities?
– This article was originally posted at CryptoTraderNews
About CryptoCurrencyWire ("CCW")
CryptoCurrencyWire (CCW) is a financial news and content distribution company that provides (1) access to a network of wire services via NetworkWire to reach all target markets, industries and demographics in the most effective manner possible, (2) article and editorial syndication to 5,000+ news outlets (3), enhanced press release services to ensure maximum impact, (4) social media distribution via the Investor Brand Network (IBN) to nearly 2 million followers, (5) a full array of corporate communications solutions, and (6) a total news coverage solution with CCW Prime. As a multifaceted organization with an extensive team of contributing journalists and writers, CCW is uniquely positioned to best serve private and public companies that desire to reach a wide audience of investors, consumers, journalists and the general public. By cutting through the overload of information in today's market, CCW brings its clients unparalleled visibility, recognition and brand awareness.
To receive instant SMS alerts, text CRYPTO to 77948 (U.S. Mobile Phones Only)
CryptoCurrencyNewsWire is where News, content and information converge via Crypto.
For more information, please visit https://www.CryptoCurrencyWire.com
Please see full terms of use and disclaimers on the CryptoCurrencyWire (CCW) website applicable to all content provided by CCW, wherever published or re-published: http://CCW.fm/Disclaimer
CryptoCurrencyWire (CCW)
New York, New York
www.CryptoCurrencyWire.com
212.994.9818 Office
Editor@CryptoCurrencyWire.com
This article contains Third-Party Content submitted by third parties, including articles submitted through the CCW Premium Partnership Program. All opinions, statements and representations expressed by such third parties are theirs alone and do not express or represent the views and opinions of CCW or its affiliates and owners. Content created by third parties is the sole responsibility of such third parties, and CCW does not endorse, guarantee or make representations concerning the accuracy and completeness of all third-party content. You acknowledge that by CCW providing you with this internet portal that makes accessible to you the ability to view third-party content through the CCW site, CCW does not undertake any obligation to you as a reader of such content or assume any liability relating to such third-party content. CCW expressly disclaims liability relating to such third-party content. CCW and its members, affiliates, successors, assigns, officers, directors, and partners assume no responsibility or liability that may arise from the third-party content, including, but not limited to, responsibility or liability for claims for defamation, libel, slander, infringement, invasion of privacy and publicity rights, fraud, or misrepresentation, or an private right of action under the federal securities laws of the United States or common law. Notwithstanding the foregoing, CCW reserves the right to remove third-party content at any time in its sole discretion.