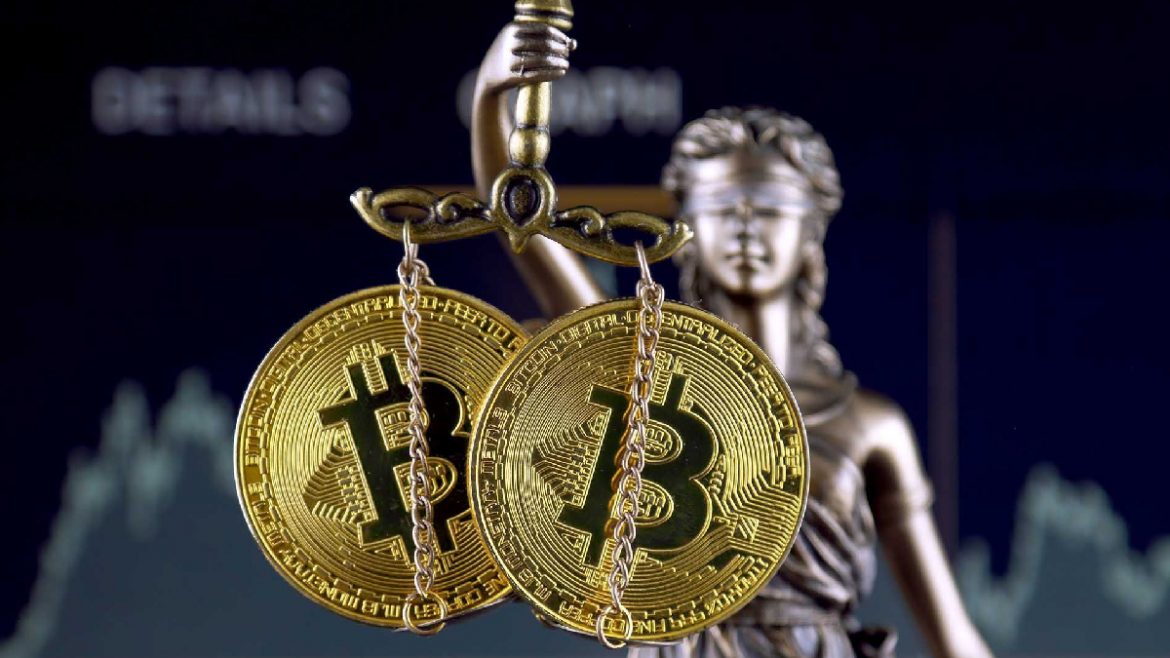 Over 10,000 crypto HODLers have received a firm warning from the Internal Revenue Service (IRS), the United States' government's tax organization just last week in the form of letters. They sent about three variations of such letters out by following the information that the IRS has about each individual.
One variation demanded that its recipient sign a statement declaring that they complied with tax law under the penalty of perjury. An IRS Commissions official, Chuck Rettig said that they should not take lightly this warning, "taxpayers should take these letters very seriously," he said. "The IRS is expanding efforts involving virtual currency, including increased use of data analytics."
We have known for some time now that the IRS has set up working groups to "identify potential tax evaders." Signs that the IRS has been cracking down on individuals and businesses that deal in cryptocurrencies have been appearing since the historic bull run of 2017. The most famous incident of all occurred in late 2017 when US-based cryptocurrency exchange and wallet service Coinbase was court-ordered to hand over account records for 13,000 of its users.
Fund managers have reported that most people who received these were Coinbase users. However, there is evidence to suggest that the data may have come from other cryptocurrency exchanges operating in the US too.
The IRS has also been acting as a participating member of the Joint Chiefs of Global Tax Enforcement (J5) group, which was formed to investigate crypto-related financial crimes, including money laundering and tax evasion. The IRS may work with cryptocurrency exchanges in the future and get more data on tax evaders. This has come out as an innovative way to tackle tax crimes and develop processes for handling cryptocurrency taxes and crimes.
The right move we suggest traders and investors to make is to ensure that they are filing taxes accurately. There isn't much time left for the actual crackdown on tax evaders. Data collected back in 2018 revealed that the number of cryptocurrency holders who were properly reporting their crypto was low. Back then the IRS had a lack of clarity on crypto taxes but this isn't the case anymore. Even though some tax evaders may not have received their letter yet, they should definitely keep their eyes open for one.
– This article was originally posted at CryptoTraderNews
About CryptoCurrencyWire ("CCW")
CryptoCurrencyWire (CCW) is a financial news and content distribution company that provides (1) access to a network of wire services via NetworkWire to reach all target markets, industries and demographics in the most effective manner possible, (2) article and editorial syndication to 5,000+ news outlets (3), enhanced press release services to ensure maximum impact, (4) social media distribution via the Investor Brand Network (IBN) to nearly 2 million followers, (5) a full array of corporate communications solutions, and (6) a total news coverage solution with CCW Prime. As a multifaceted organization with an extensive team of contributing journalists and writers, CCW is uniquely positioned to best serve private and public companies that desire to reach a wide audience of investors, consumers, journalists and the general public. By cutting through the overload of information in today's market, CCW brings its clients unparalleled visibility, recognition and brand awareness.
To receive instant SMS alerts, text CRYPTO to 77948 (U.S. Mobile Phones Only)
CryptoCurrencyNewsWire is where News, content and information converge via Crypto.
For more information, please visit https://www.cryptocurrencywire.com
Please see full terms of use and disclaimers on the CryptoCurrencyWire (CCW) website applicable to all content provided by CCW, wherever published or re-published: http://CCW.fm/Disclaimer
CryptoCurrencyWire (CCW)
New York, New York
www.cryptocurrencywire.com
212.994.9818 Office
Editor@CryptoCurrencyWire.com
This article contains Third-Party Content submitted by third parties, including articles submitted through the CCW Premium Partnership Program. All opinions, statements and representations expressed by such third parties are theirs alone and do not express or represent the views and opinions of CCW or its affiliates and owners. Content created by third parties is the sole responsibility of such third parties, and CCW does not endorse, guarantee or make representations concerning the accuracy and completeness of all third-party content. You acknowledge that by CCW providing you with this internet portal that makes accessible to you the ability to view third-party content through the CCW site, CCW does not undertake any obligation to you as a reader of such content or assume any liability relating to such third-party content. CCW expressly disclaims liability relating to such third-party content. CCW and its members, affiliates, successors, assigns, officers, directors, and partners assume no responsibility or liability that may arise from the third-party content, including, but not limited to, responsibility or liability for claims for defamation, libel, slander, infringement, invasion of privacy and publicity rights, fraud, or misrepresentation, or an private right of action under the federal securities laws of the United States or common law. Notwithstanding the foregoing, CCW reserves the right to remove third-party content at any time in its sole discretion.