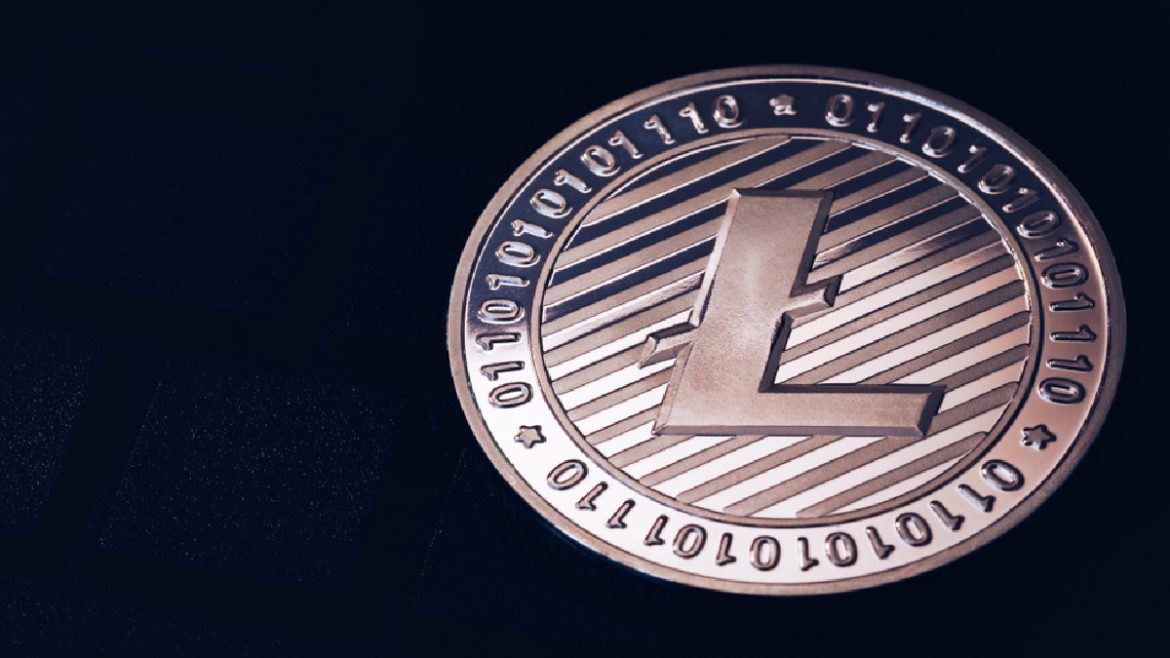 There's been a lot of speculation surrounding the viability and longevity of Litecoin; some wondering if it may be destined a die. And while this may seem inconceivable to some, there may be some merit behind the concerns.
Since its halving, over 50% of the nodes in the network have shut down operations. The Litecoin Foundation barely has any money left, down from more than one million in income last year to $70,000 in minus this year. The income of a million was mainly due to a donation of $830,000 but they also made about $200,000 on merchandise sales. This year the foundation had an $80,000 loss from merchandise which cost $280,000, but only sold $200K worth.
Charlie Lee, Litecoin's founder said "we just did a quick estimate and our current runway is between 1 to 2 years depending on how the finances for the Litecoin Summit goes." He further clarified "we have about $200K today, which is about 2 years of runway." The actual figures show the foundation is spending $137,000 on staff, $36,000 on marketing, $24,500 on legal fees, and $4,500 on advertising, making it unclear how the available funds will last for two more years.
Additionally, they have some non-public deal with WEG Bank and TokenPay, buying 10% of WEG Bank last year at $2.8 million with an option to acquire another 80%. Moreover, the foundation is apparently spending just $1,500 on software and cloud services, which might be just their website, with no cost stated for additional development.
Litecoin is currently trading at $58.55 and has lost 15% of its value in the past year. The cryptocurrency is trading in the green with gains of 2.70% on Tuesday, October 29, but the LTC/USD daily price action is retesting a breached daily range-block formation. Should the price hold on the retest, it could invite some further buying momentum in the coming few weeks.
In the early weeks of June, signs of a struggling foundation was apparent, but there is scope for massive buying in the coming few weeks and with luck and some support, Litecoin will make a major comeback. Charlie Lee's involvement in Litecoin has given it most of its momentum.
Despite selling all of his LTC holdings in December 2017, Lee continues to be involved in Litecoin development and attempts to increase Litecoin adoption through the Litecoin Foundation, a non-profit registered in Singapore. Some recent strategic partnerships established by the Foundation include Glory kickboxing, the Miami Dolphins professional football team, and Flexa, which added LTC as a method of payment to it's 39,000+ merchant network. The Foundation further announced a partnership with the Bibox exchange and Ternio in mid-June, which will result in a physical debit card that allows direct cryptocurrency spending.
Turning to developer activity, the LTC project has 37 repos on GitHub. As you may know, many developers use the GitHub community to source projects, find bugs, and suggest changes to the core programming. These repositories, or "repos" are committed if they are accepted, with records of the history of changes, who made them, and when. Although commits represent quantity and not necessarily quality, a higher number of commits can signify higher dev activity and interest, which may be a positive signal for Litecoin.
Lee addressed the growing concerns around the seemingly low level of development for Litecoin on Twitter. He explained that the Litecoin project has only ever had six core developers who forked the BTC code and molded it into the Litecoin protocol.
Adrian Gallagher, one of the core developers for Litecoin, works on a personal branch of the repository before merging his files into the master branch. Of note, Gallagher's personal branches are not tracked, but the final merge is. Interestingly enough, there have been a cumulative 22 commits to the main GitHub repo in the past year with no new commits over the last 3 months. Needless to say, there has been a marked reduction in dev activity.
On the network side of things, Litecoin uses SegWit (SW) enabled addresses to decrease individual transaction size and cost, as well as increase the maximum block size to more than 1MB. It also enables transactions to be used on the Lightning Network which is a bi-directional, off-chain payment channel. And in the past few months, SW use has increased to over 70%. Now, there may be an increase of SW use, but the average transaction value on the LTC network fell dramatically throughout 2018 only to substantially increase again in 2019. This increase use and transaction value has influenced the price of Litecoin but we're not quite to the crypto market highs of 2017.
Even with all of its problems, we believe that Litecoin is going to be around for a while. What are your thoughts? Do you feel the same about Litecoin or do you think it's already on the slow path to dying?
– This article was originally posted at CryptoTraderNews
About CryptoCurrencyWire ("CCW")
CryptoCurrencyWire (CCW) is a financial news and content distribution company that provides (1) access to a network of wire services via NetworkWire to reach all target markets, industries and demographics in the most effective manner possible, (2) article and editorial syndication to 5,000+ news outlets (3), enhanced press release services to ensure maximum impact, (4) social media distribution via the Investor Brand Network (IBN) to nearly 2 million followers, (5) a full array of corporate communications solutions, and (6) a total news coverage solution with CCW Prime. As a multifaceted organization with an extensive team of contributing journalists and writers, CCW is uniquely positioned to best serve private and public companies that desire to reach a wide audience of investors, consumers, journalists and the general public. By cutting through the overload of information in today's market, CCW brings its clients unparalleled visibility, recognition and brand awareness.
To receive instant SMS alerts, text CRYPTO to 77948 (U.S. Mobile Phones Only)
CryptoCurrencyNewsWire is where News, content and information converge via Crypto.
For more information, please visit https://www.CryptoCurrencyWire.com
Please see full terms of use and disclaimers on the CryptoCurrencyWire (CCW) website applicable to all content provided by CCW, wherever published or re-published: http://CCW.fm/Disclaimer
CryptoCurrencyWire (CCW)
New York, New York
www.CryptoCurrencyWire.com
212.994.9818 Office
Editor@CryptoCurrencyWire.com
This article contains Third-Party Content submitted by third parties, including articles submitted through the CCW Premium Partnership Program. All opinions, statements and representations expressed by such third parties are theirs alone and do not express or represent the views and opinions of CCW or its affiliates and owners. Content created by third parties is the sole responsibility of such third parties, and CCW does not endorse, guarantee or make representations concerning the accuracy and completeness of all third-party content. You acknowledge that by CCW providing you with this internet portal that makes accessible to you the ability to view third-party content through the CCW site, CCW does not undertake any obligation to you as a reader of such content or assume any liability relating to such third-party content. CCW expressly disclaims liability relating to such third-party content. CCW and its members, affiliates, successors, assigns, officers, directors, and partners assume no responsibility or liability that may arise from the third-party content, including, but not limited to, responsibility or liability for claims for defamation, libel, slander, infringement, invasion of privacy and publicity rights, fraud, or misrepresentation, or an private right of action under the federal securities laws of the United States or common law. Notwithstanding the foregoing, CCW reserves the right to remove third-party content at any time in its sole discretion.