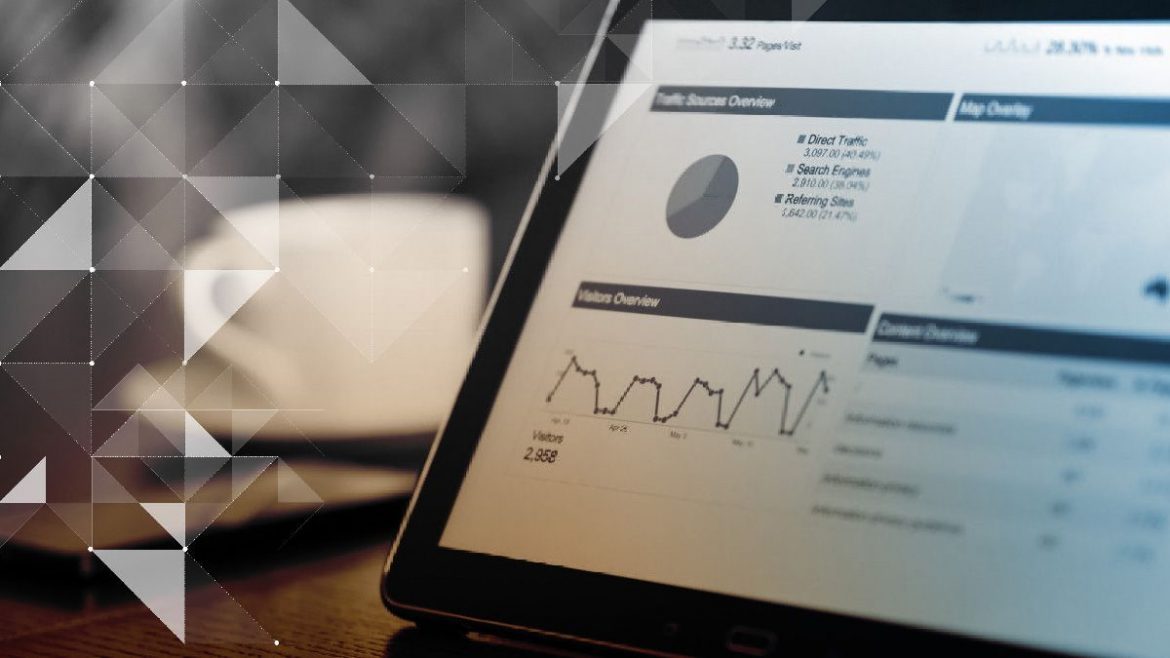 Wrapping up our series into industries either already benefiting from blockchain or looking into the advantages that it could possibly mean for them, we're taking a look at digital advertising.
As it exists today, the digital advertising industry is expensive, prone to fraud, and centralized. While the industry on a global scale is currently worth more than $223 billion, a significant portion of those billions are wasted and blockchain could address this and several other industry issues head on.
First and arguably foremost, the digital ad industry is filled with middlemen that elevate the cost of advertising. By connecting brands directly to publishers and foregoing middlemen, blockchain could very well be in a position to lower overall advertising costs.
However, a close runner-up is blockchain's potential to eliminate fraud within the industry. Currently, digital advertisers calculate ad value based on impressions, ideally the number of times an individual consumer actually views a particular advertisement. Unfortunately though, there are individuals and even companies that are dedicated to defrauding the industry by utilizing bots and fake traffic generation in order to simulate real impressions. These fraudulent practices account for almost half of the impressions each year.
Distributed ledgers and their inherent transparent nature would make it fairly simply to create an immutable audit trail, allowing organizations to track their advertisements from deployment to the consumer and ensuring that each impression is from an authentic user. In addition to eliminating artificial impressions and lowering advertising costs, the integration of blockchain could increase industry scrutiny, forcing unscrupulous advertising agencies out of the game and moving others to improve their value proposition.
With these possibilities on the horizon for the industry, there are already a couple of companies taking a closer look at blockchain. Instead of only having the mere potential to capture a user's attention, the Basic Attention Token functions as a cryptographically secured representation of user interaction. Utilizing the Brave browser, users can earn Basic Attention Tokens simply by browsing the Internet and being exposed to and engaging with advertisements.
A similar project operating on the adChain blockchain is MetaX, where advertisers are able to purchase individual impressions that are encoded onto the blockchain, then shared with all of the participants on chain. This gives advertisers the ability to verify exactly where a particular ad is published, how many times it is viewed, and how much was spent on the advertising campaign.
Kind Ads is an advertising platform that serves user-friendly ads through channels like email and push notifications. They state that their platform allows publishers to easily sell access to their subscribers directly to advertisers, while their users will be able to specify exactly how their data will be used while earning incentives via a tokenized rewards pool.
Digital advertising is yet another in a long and growing list of industries that could benefit greatly from blockchain integration, and the coming year will likely see a lot more headway made in this arena.
– This article was originally posted at CryptoTraderNews
About CryptoCurrencyWire ("CCW")
CryptoCurrencyWire (CCW) is a financial news and content distribution company that provides (1) access to a network of wire services via NetworkWire to reach all target markets, industries and demographics in the most effective manner possible, (2) article and editorial syndication to 5,000+ news outlets (3), enhanced press release services to ensure maximum impact, (4) social media distribution via the Investor Brand Network (IBN) to nearly 2 million followers, (5) a full array of corporate communications solutions, and (6) a total news coverage solution with CCW Prime. As a multifaceted organization with an extensive team of contributing journalists and writers, CCW is uniquely positioned to best serve private and public companies that desire to reach a wide audience of investors, consumers, journalists and the general public. By cutting through the overload of information in today's market, CCW brings its clients unparalleled visibility, recognition and brand awareness.
To receive instant SMS alerts, text CRYPTO to 77948 (U.S. Mobile Phones Only)
CryptoCurrencyNewsWire is where News, content and information converge via Crypto.
For more information, please visit https://www.CryptoCurrencyWire.com
Please see full terms of use and disclaimers on the CryptoCurrencyWire (CCW) website applicable to all content provided by CCW, wherever published or re-published: http://CCW.fm/Disclaimer
CryptoCurrencyWire (CCW)
New York, New York
www.CryptoCurrencyWire.com
212.994.9818 Office
Editor@CryptoCurrencyWire.com
This article contains Third-Party Content submitted by third parties, including articles submitted through the CCW Premium Partnership Program. All opinions, statements and representations expressed by such third parties are theirs alone and do not express or represent the views and opinions of CCW or its affiliates and owners. Content created by third parties is the sole responsibility of such third parties, and CCW does not endorse, guarantee or make representations concerning the accuracy and completeness of all third-party content. You acknowledge that by CCW providing you with this internet portal that makes accessible to you the ability to view third-party content through the CCW site, CCW does not undertake any obligation to you as a reader of such content or assume any liability relating to such third-party content. CCW expressly disclaims liability relating to such third-party content. CCW and its members, affiliates, successors, assigns, officers, directors, and partners assume no responsibility or liability that may arise from the third-party content, including, but not limited to, responsibility or liability for claims for defamation, libel, slander, infringement, invasion of privacy and publicity rights, fraud, or misrepresentation, or an private right of action under the federal securities laws of the United States or common law. Notwithstanding the foregoing, CCW reserves the right to remove third-party content at any time in its sole discretion.